Achieving justice in response to street and public sexual harassment
Developing victim-centred responses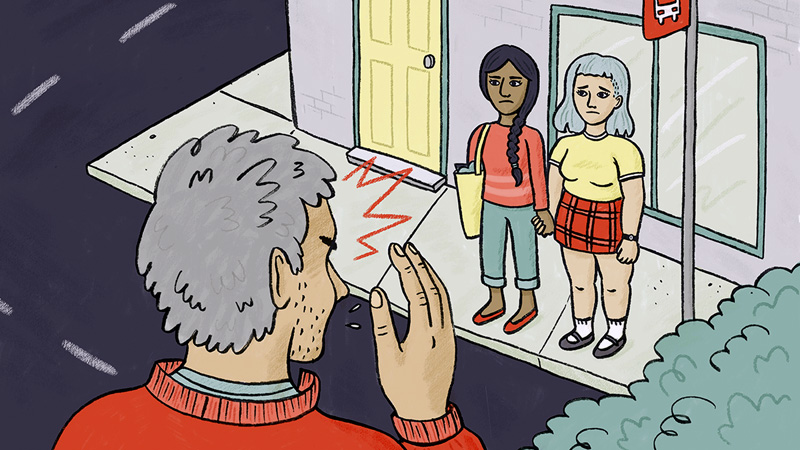 Overview
This project is currently being undertaken by Criminology team member Dr Bianca Fileborn, as part of her Australian Research Centre Discovery Early Career Researcher Award, building on her earlier work on street harassment, justice, and sexual violence across different social and cultural locations.
The project aims to develop victim-centred conceptualisations of justice in response to street harassment by undertaking in-depth interviews and an innovative online mapping exercise with street harassment victims, and interviews with key stakeholders. In doing so, Bianca hopes that the project will generate new knowledge in relation to victims' experiences and the impacts of street harassment in Australia, and to the development of victim-centred justice as it applies to a unique form of harm.
For this project, we are talking to people about their self-defined experiences of street harassment. We want to know about the types of things they have experienced across their life and how those experiences have impacted them. We also want to know how people who have experienced street harassment would like it to be responded to. The project looks at how people who have experienced street harassment understand the concept of 'justice', and what types of things they would like to happen to feel as though 'justice' has been achieved in response to their experiences.
Outcomes / activities
Street harassment is a very common and often-harmful experience. However, it is rarely responded to through policy or legislation. This research aims to understand how people who have experienced street harassment would like it to be responded to, so that this information can be used to inform the development of any responses.
Publications
Fileborn, B. (2021). "Embodied geographies: navigating street harassment," in Berry, Jess; Moore, Timothy; Kalms, Nicole and Bawden, Gene (eds.,). Contentious cities: design and the gendered production of space. Routledge
Fileborn, B. (2020). "Online justice and street harassment: critical cartographies, countermapping and spatial justice," in Oñati Socio-Legal Series First Online – "Youth Violence" Reframed: Disrupting Discourses
Vera-Gray, F. and Fileborn, B. (2018). "Intersectional alterity and the harms of "cheer up"," in The Philosophical Journal of Conflict and Violence Vol. II, Issue 1, pp. 78-96
Fileborn, B. (2018). "Naming the unspeakable harm of street harassment: a survey-based examination of disclosure practices," in Violence Against Women Volume 25, Issue 2, pp. 223-248
Fileborn, B. (2017). "Bystander intervention from the victims' perspective: experiences, impacts and justice needs of street harassment victims," in Journal of Gender Based Violence, 1(2), pp. 187-204
Fileborn, B. (2017). "Justice 2.0: street harassment victims' use of social media and online activism as sites of informal justice," in British Journal of Criminology 57(6), pp. 1482-1501
Fileborn, B. and Vera-Gray, F. (2017). ""I want to be able to walk the street without fear": transforming justice for street harassment," in Feminist Legal Studies, 25, pp. 203-227
Fileborn, B. (2016) "Street harassment: navigating the experiences of sexuality and gender-diverse people," in New Community, 54
Fileborn, B. (2014). "Online activism and street harassment: digital justice or shouting into the ether?" in Griffith Journal of Law and Human Dignity, 2(1), pp. 32-51
More information