Comparative Network on Refugee Externalisation Policies workshop in Italy
Other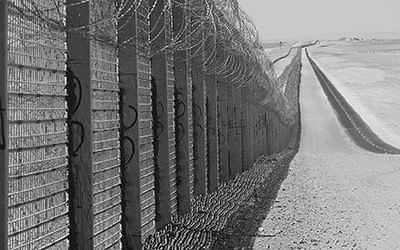 1st international workshop: "Responsibility, Legitimacy and Accountability"
Date: 14 June 2019 Location: Prato, Italy
ABOUT THE WORKSHOP
The Jean Monnet Erasmus+ Network grant The Comparative Network on Refugee Externalisation Policies (CONREP) is an international, interdisciplinary network of experts from six universities in Australia and Europe.
The world is currently experiencing refugee movement on an unprecedented scale. In an attempt to prevent refugees from reaching their territory, many wealthy Western states adopt externalisation policies. These policies exploit power asymmetries to transfer state and regional obligations and responsibility for asylums seekers and refugees to neighbouring states. At their most destructive, externalisation policies can prevent refugees from reaching safety, and breach their human rights.
This international workshop will bring together academics, NGOs and former refugees to investigate the impact and effects of externalisation of asylum policies in two regions: Australia's activities in Southeast Asia and the Pacific; and the European Union and its member states' activities in North Africa.
This workshop will examine the various forms of externalisation, including interception at sea, detention, third country interceptions and border policing and discuss the impact these policies have on refugees' access to safety. The sessions will further explore the effect that externalisation has on notions of responsibility, legitimacy and accountability. As border controls are shifted beyond the frontiers of the state, these issues are more important than ever.
Attendance at the CONREP workshop is free but space is limited.
SPEAKERS
Speakers include:
Mr Amir Taghinia, former refugee detained on Manus Island Dr Jeff Crisp, University of Oxford Professor Philomena Murray, University of Melbourne Professor Sandra Lavenex, University of Geneva Professor Pierluigi Musarò, University of Bologna Ms Judith Sunderland, Human Rights Watch Professor Savitri Taylor, La Trobe University Dr Efthymios Papastavridis, University of Oxford Dr Claire Loughnan, University of Melbourne Dr Hindpal Singh Bhui, University of Oxford Professor Tamirace Fakhoury, Lebanese American University Dr Antje Missbach, Monash University Ms Mozhgan Moaref, Refugees and Asylum Seekers Information Centre Dr Violetta Moreno-Lax, Queen Mary University of London Ms Carmel Lee, Greenway Chambers Nikki Sullings, European United Left / Nordic Green Left Nikolas Feith Tan, The Danish Institute for Human Rights
More to be confirmed...
Coordinated by Dr Azadeh Dastyari and Mr Asher Hirsch, Monash University
The project is co-funded by the European Union under the Erasmus+ Programme - Jean Monnet Activities (599660-EPP-1-2018-1-AU-EPPJMONETWORK)