Short Course: The Grandeur that was Rome - Roman Art and Architecture
Seminar/Forum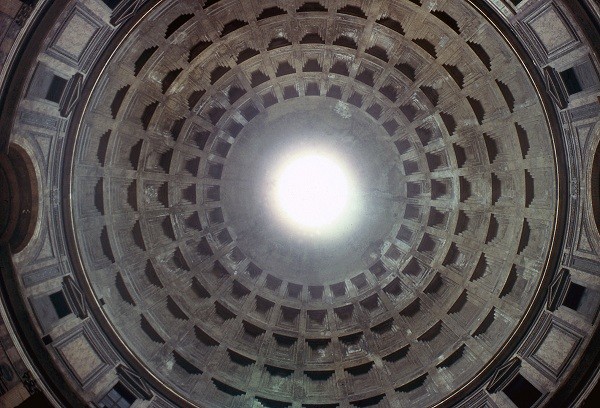 Arts West Building
The University of Melbourne, Parkville 3010

Map
More information
T: 9035 5092
Session 1: Rome's rise to power: The Republic to the time of Julius Caesar (509-44 BC)
This six week course examines how, from its beginnings under the Etruscans, Rome gradually acquired dominion over the Mediterranean world and was introduced to a world of art, which she was to shape into her own. The first climax of Roman art and architecture came under Augustus. Nero and his successors built a new Rome through the mastery of concrete. Under Trajan and Hadrian the Roman Empire reached its greatest extent and produced works of unparalleled grandeur. The dangerous years of the 3rd century AD gave way to the triumph of Christianity in AD 313. This course concludes with an examination of Rome's fine artistic legacy in terms of silver, glass, jewellery and mosaics.
Each session includes two 50-minute evening lectures with Q&A and a break with light refreshments. Course handouts and further reading material will be available throughout the duration of the course.
Certificates of participation will be offered upon completion of the course.
Cost: Individual session pass: $65/ $55*
Series pass: $375/ $300*
*University of Melbourne alumni, staff, and students
Presenter
Professor Emeritus Frank Sear

University of Melbourne

A worldrenowned architectural historian and former Chair of Classics at the University of Melbourne, Emeritus Professor Frank Sear is a graduate of Cambridge University, where he completed both his undergraduate and postgraduate studies. He has published widely on his archaeological work and published a number of books including *Roman Wall and Vault Mosaics, Roman Architecture and Roman Theatres: an architectural study*. He was coDirector of the Australian Pompeii Project from 1978 to 1988, and since 1990 has directed the Australian Roman Theatres project, which involved surveying the theatres at Gubbio, Taormina, Benevento and Pompeii in Italy, Jerash in Jordan, and Orange in France. Professor Sear has also led numerous archaeological tours in Italy, Croatia, Greece, Turkey, the Middle East, Egypt, North Africa, Spain and France.