Los Borbones y la modernización de España
Seminar/Forum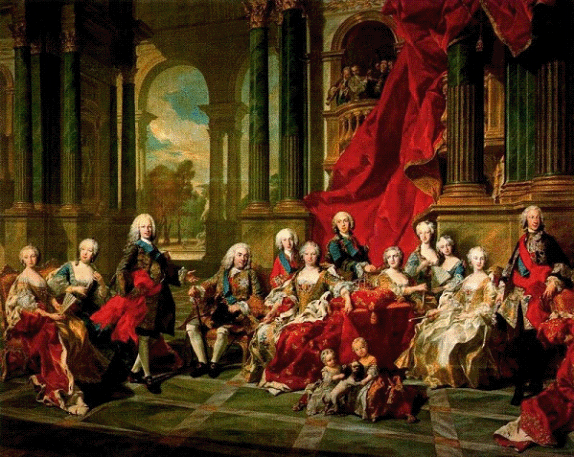 Level 5, Room 556
Arts West

Map
More information
T: 8344 5209
En 1700 tuvo lugar un importante cambio político en España: Felipe de Anjou, nieto de Luis XIV radicaba la nueva dinastía de los Borbones, de origen francés, en la corona española. Una cuestión principal fue cómo afrontaron los súbditos este cambio que iba más allá de la política y la reforma administrativa pues afectó tanto a su vida como a su propia identidad. Por los textos documentales que conservamos sabemos que la población se sentía dominada por un sentimiento de miedo y ansiedad, y que para la mayoría de los españoles solo cabía esperar que llegara el desastre final; pero igualmente significativo fue la dificultad que encontraron los borbones para cambiar la imagen que había de cómo una monarquía podía funcionar en una España pobre y en continua decadencia desde el siglo XVI y que venía documentada y avalada tanto por la literatura como por el material visual. En el desarrollo de la exposición atenderemos a tres aspectos principales: el fracasado intento de conservar la imagen barroca, severa y lúgubre del español como referente visual identitario; el proceso de aculturación de la población urbana al adoptar el modo de vestir y la sociabilidad moderna, particularmente la francesa; la construcción de una nueva imagen del pueblo, del común de las gentes, que se constituirá en el depositario de las tradiciones y los valores asociados a lo español.
Presenter
Professor Jesusa Vega

Universidad Autónoma de Madrid

Catedrática de historia del arte moderno y contemporáneo de la Universidad Autónoma de Madrid, se doctoró en la Universidad Complutense de Madrid, ampliando estudios en el Museum of Fine Arts, Boston (1988) y el Warburg Institute, University of London (19951996). Ha sido Fellow del Departamento de Art History & Theory, University of Essex (19932002); profesora invitada en el Indianapolis Museum of Art (2010); directora de la revista Goya (20072011); disfrutó de la Cátedra Rey Juan Carlos I de Cultura Española, New York University (2011); investigadora invitada del Department of Iberian & Latin American Studies, School of Arts, Birkbeck College, University of London (2013). En su actividad profesional ha trabajado en la Real Academia de Bellas Artes de San Fernando, Patrimonio Nacional, Museo del Prado y entre 2006 y 2009 fue Directora Gerente de la Fundación Lázaro Galdiano.