German Seminar - Stimmung und Literatur. Konfigurationen eines ästhetischen Phänomens und die Herausforderung für die Forschung
Seminar/Forum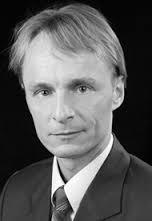 More information
T: +61 3 8344 5209
Stimmung und Literatur. Konfigurationen eines ästhetischen Phänomens und die Herausforderung für die Forschung (paper given in German)
Abstract: Das Thema der Stimmungen erhält seine Aktualität vor dem Hintergrund der interdisziplinären Forschungsdiskussion über Emotionen im Feld der Episteme sowie im Feld der Ästhetik. Zur Bestimmung der Bedeutung und Funktion von Stimmungen in historischen Konstellationen und künstlerischen Werken bedarf es eines methodologisch reflektierten Umgangs mit dem Begriff und mit dem Phänomen der Stimmung. In diesem Vortrag wird eine theoretische Grundlage skizziert, auf der die Literatur- und Kulturforschung den lange Zeit schwammigen und oft auch pathetisch entleerten Stimmungsbegriff sachlich reanimieren und unter den kategorialen Aspekten einer phänomenologischen Beschreibung und ästhetischen Analyse neu verwenden kann.
Presenter
Dr Stefan Hajduk

Lecturer in German Studies
The University of Adelaide

Stefan Hajduk was born in Duisburg (Rhineland), studied German philology, theatre, and philosophy in Frankfurt am Main, Rome, Naples, and Munich, where he graduated at Ludwig Maximilians University. He received a summa cum laude (honors) on his MA degree. His thesis, "Metapher und Subjekt", was supervised by Professor Gerhard Neumann. He continued his studies in Berlin, where he obtained his PhD at Humboldt University and worked for the Max Planck Institute for the History of Science. His doctoral thesis, written under the supervision of Professor Hartmut Böhme (Kulturwissenschaftliches Institut HU Berlin) examined aesthetical figurations of the sublime in Robert Musil's The Man without Qualities. Furthermore, it evidenced how modern poetics anticipated the deconstructive discourse effects in poststructural philosophy (published in 2000 by Königshausen & Neumann, Würzburg). Between 1994 and 1997 he was granted several scholarships for study and research in philosophy (Naples, Italy: Istituto italiano per gli studi filosofici; Università Federico II) and in German Literature (Baltimore, USA: Johns Hopkins University). From 2000 to 2005 Stefan was DAAD Lecturer in German for History of Literature at the at the University of Pune, Department of Foreign Languages, India, counsellor for Germany as a destination of research and study, director of the theatre ensemble Studio Puna at GoetheInstitute MMB, and Member of the Committee for DAAD scholarships in New Delhi. After a DAAD funded research stay in Berlin at the Humboldt University he worked from 2006 to 2009 as a Lecturer in German at two Departments in Ireland, at the University of Limerick and at the Mary Immaculate College in Limerick.