LAL seminiar: SOLL postgraduate speed-paper presentations
Seminar/Forum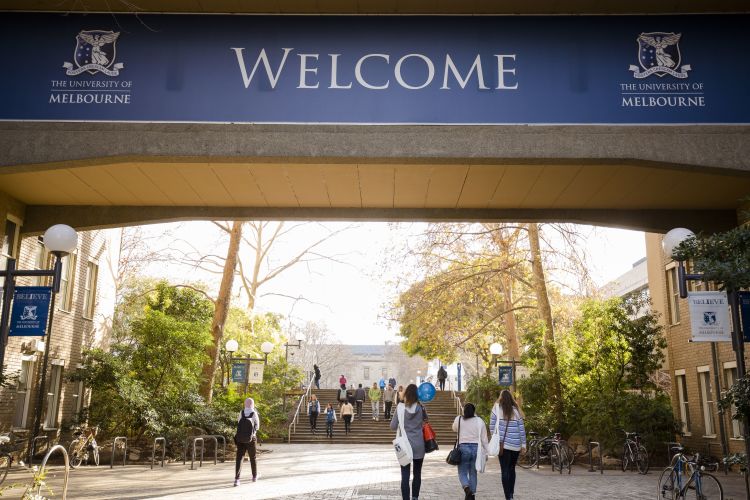 Babel Middle Theatre, Room 106
Babel

Map
More information
T: 8344 1758
Join the PhD students from the School of Languages and Linguistics for an overview of their current research.
Apichat Khamboonruang (Noom): Development and Validation of the Diagnostic Academic Writing Rating Scale
Beatrice Venturin: Correlations between language proficiency, language use, language environment and perceived emotionality of L1 and L2 in early bilingualism.
Carly Pettiona: From an Englishman to an Internet Troll.
Catalina Torres: Preparing a pilot study in New Caledonia.
Eleanor Lewis: New Caledonian French Nasal Vowels.
Giuseppe D'Orazzi: Demotivation on L2 studies in the Go8.
Hannah Kunert: Bilingual puns in Japanese.
James Cleverley: The Body before the Screen: Film Experience and the Senses.
Jesse Whelton: TBA
John Rice-Whetton: Passive get-constructions in English.
Josh Clothier: Lebanese-Australian Ethnic Identity Quantified (a sequel).
Maria Kyuseva: Sign and Shape Specifiers in Russian Sign Language (RSL).
Nanang Zubaidi: Teacher's decision-making process in feedback provision.
Nicole McLean: Administer of Blinkers: Media Portrayals of Political Corruption in Brazil.
Peter Nyhuis: Insertion of /ᶇu/ in Wubuy: Phonological epenthesis or empty morphology?
Ruth McHugh-Dillon: I'm not a bad guy": Tracing totalitarian masculinity in Junot Díaz's fiction.
Xiofang Yao: Negotiating identities in the linguistic landscape: A case study of Chinese communities in Melbourne.