Language, education, and assimilation on Australian television
Seminar/Forum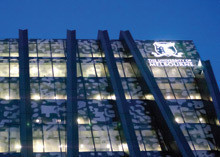 This paper explores how television programs in the 1970s designed to teach English to new non-English speaking migrants also attempted to foster a sense of 'Australian-ness'. This assimilationist approach, combined with the situational framework fir language teaching, spans television history, migration history, and the history of language education in the English-speaking world. By following international models of televised language teaching popular in the 1950s and 1960s in Britain, Europe, the US and the Pacific, the Australian program You Say The Word operated as a means to assimilate new migrants into Australian life – and its workforce – as quickly as possible. Conducted entirely in English, and building on the work of Australian linguist George Pittman, the program featured in-studio language lessons, as well as documentary segments about various aspects of Australian life, culture, and social customs. We argue that the way television translated Australian life for new migrants at this time built on models of television production that were also imported from overseas. This study contributes to a history of Australian TV that sits at an unusual juncture of local programming, made by foreign personnel and using foreign models and ideas, for new Australians, while simultaneously attempting to develop an inclusive, English-speaking multiculturalism in 1970s Australia.
Presenters
Professor Kate Darian-Smith

Faculty of Arts, University of Melbourne

Professor Kate DarianSmith is the Lead CI on the project, and has joint appointments in the Faculty of Arts and ABP at the University of Melbourne.

Dr Kyle Harvey

, Faculty of Architecture, Building and Planning, University of Melbourne

Dr Kyle Harvey

Faculty of Architecture, Building and Planning, University of Melbourne

Dr Kyle Harvey is Research Associate on the ARC project Migration, Cultural Diversity & Television: Reflecting Modern Australia which is in association with Museum Victoria and ACMI.