Language Policy for Social Cohesion and Conflict Mitigation in SE Asia
Seminar/Forum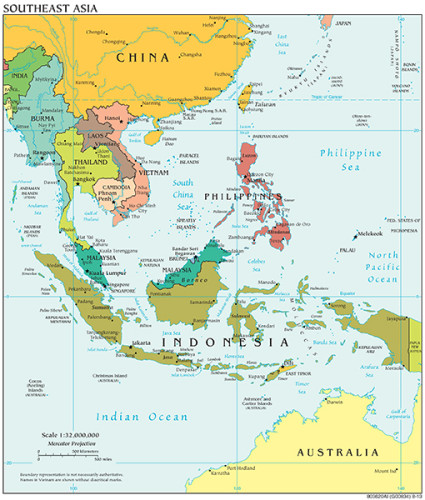 This talk will be an overview of the Language, Education and Social Cohesion Initiative funded by the Government of the Netherlands and implemented by UNICEF and UNESCO between 2012 and 2017. LESC was implemented in Myanmar, Malaysia and Thailand and in Myanmar and Thailand grew into an extensive language planning exercise in at state/province level and nationally as well. The talk will focus on the Myanmar and Thailand cases in the main and describe the components of the overall process. Specific mention will be made of the multilingual and multi-script demographics in key areas, the history of language related conflict and contestation, current legal and administrative arrangements for language education, and the methodology of 'facilitated dialogue'. In addition some research will be reported, this is both academic research either commissioned or done directly by LESC, and also a more informal local participation research that we called 'collective writing', as a way to democratise language policy processes. This was done to overcome one of the historical criticisms of language planning that it was dominated by experts who 'overwrite' the views and attitudes of language speakers. A key part of the talk will be the idea of 'language problems', especially who decides what counts as a language problem. I devised the facilitated dialogue specifically to mix the voices and interpretations of language problems by engaging community representatives, public officials and experts.
Presenter
Professor Joseph Lo Bianco

Melbourne Graduate School of Education

Joseph Lo Bianco is Professor of Language and Literacy Education at the Melbourne Graduate School of Education, and serves as Immediate Past President of the Australian Academy of the Humanities (the first educator elected to this role). In 2012 he was appointed Research Director of the UNICEF Language and Peacebuilding initiative in Malaysia, Myanmar, Thailand. Since 2011 he has served as senior research advisor for LUCIDE, a European Commission project on Languages in Urban Communities Integration and Diversity for Europe, conducting large scale 4 year research on multilingualism at the municipal level in 12 European cities.