1982 and 1983: Critical Decisions in Australian Jurisprudence
Seminar/Forum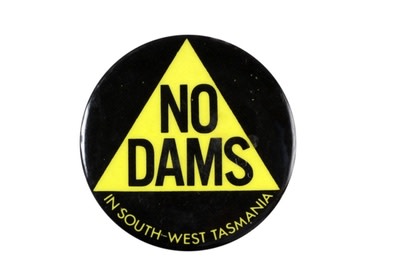 Jim Potter Meeting Room
Old Physics

Map
More information
T: 03 9035 5280
States of the Nation seminar series
Interdisciplinary discussions on research important to contemporary Australia, and Australia's relations to the region and the world.
The 1980s was a time of tumultuous social, political and cultural change for communities all over the world. In Australia law was pivotal to those changes. In the paper I will discuss two famous High Court decisions of the 1980s - Koowarta v Bjelke-Petersen and the Tasmanian Dams case - to explore not only their legal relationship and legacy, but how the experiences of Australians with their law, on matters of race and the environment, shaped the times.
The project involved working with key participants to explore the drama of how these cases were brought before the court and decided - as well as reflecting on the cases' ongoing significance in Australian life, law and history.
All welcome, lunch provided, no bookings required.
Presented by the Australian Centre
Presenter
Associate Professor Ann Genovese

Director
Australian Legal Histories and Lives Lived With Law, Melbourne Law School

**Ann Genovese** is an Associate Professor at the Melbourne Law School. She is a Director of the Australian Legal Histories, and the Lives Lived With Law programmes. As an Australian historian, and a jurisprudent, she has published between disciplines, on the relationship between Law and History; the nature of legal archives and the responsibilities of custodians and writers towards them; and the sources, forms and techniques necessary to show how Australian people have lived with their law since 1950. Ann has collaborated with leading scholars from law, history, feminist theory and Indigenous studies, as well as with members of the judiciary and profession. She has been the successful recipient of ARC funding on several projects, most recently *Indigenous Leaders: Lawful Relations from Encounter to Treaty* (with Mark McMillan, Shaun McVeigh, Julie Evans, Joanna Cruickshank, and Crystal Mackinnon)