Climate Change: A Very Short Arc that Bends towards Justice?
Free Public Lecture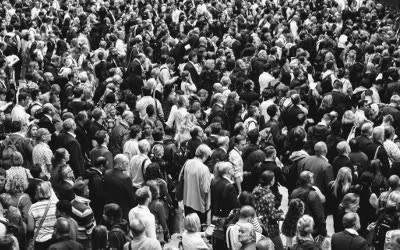 Kathleen Fitzpatrick Theatre
Arts West

Map
More information
T: 83442543
2019 Wednesday Lectures hosted by Raimond Gaita
Political inaction in Australia and around the world means that we now have an alarmingly short window in which to act in order to mitigate and adapt to the climate crisis. As the urgency to increases, so does the risk that the solutions we adopt reinforce or even create systems of oppression and injustice.
This lecture will examine the possible political pathways before us in the critically important upcoming decade, and how we might establish an adequate response to the climate crisis that is truly justice-centred.
Lucy Manne, CEO of 350.org, will present the sixth and final installment of the series.
Presenter
Lucy Manne

CEO
350.org

Lucy Manne is CEO of 350.org, an international environmental organization addressing climate change with the goal of reducing atmospheric carbon dioxide to 350ppm from the current level of 400 ppm , which scientists say is necessary for climate safety. Lucy Manne has been a part of the climate justice movement for 10 years. She is the former National CoDirector of the Australian Youth Climate Coalition (AYCC) where she was named Prime Minister's Young Environmentalist of the Year in 2013, and has campaigned with the Wilderness Society and Climate Action Network Australia. Most recently Lucy was the Head of Policy and Campaigns at women's rights organisation ActionAid Australia, campaigning in solidarity with women around the world on the frontline of Australia's fossil fuel industry.