'Hard Truths' Open Mic
Performance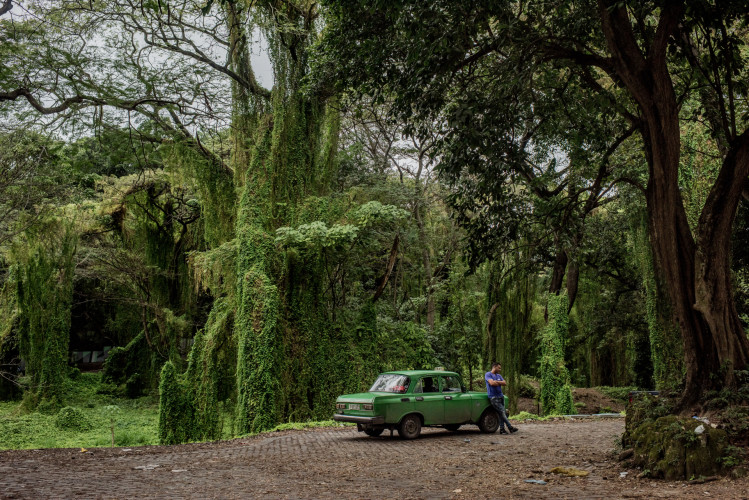 Atrium
Arts West
Faculty of Arts
Map
In September and October 2019 the Faculty of Arts at the University of Melbourne will be hosting 'Hard Truths', an exhibition of prize-winning photography from The New York Times. 'Hard Truths' showcases revealing images, each capturing nuanced experiences of struggle, survival and upheaval from across the world. The collection, curated by David Furst, The Times' international picture editor, reveals the commanding insight of The Times' finest photojournalists, who go further in pursuit of truth and in some cases, have risked their lives to bear witness from the world's front lines.
This event will be opened with a reading from Arts Alumna Dr Amy Brown (author, The Propaganda Poster Girl 2008, The Odour of Sanctity 2013, and Neon Daze, forthcoming November 2019; PhD Creative Writing, University of Melbourne, 2012).
Following opening remarks, Arts students are invited to step up to the mic and read out own creative, critical, and commentative responses to the exhibition. We want to hear your voices!
Texts of works presented may be included in an emergent publication of staff and students responses to 'Hard Truths.' Participants in the 'Hard Truths' writing competition may wish to read out part of their work.
Complimentary food & drink provided; come along to eat, drink, speak, listen, and explore the show.
Presenter
Dr Amy Brown

Writer
Victoria University of Wellington Press

Amy Brown is a poet, novelist and teacher. In 2012 she completed a PhD in creative writing at the University of Melbourne. She is the author of The Propaganda Poster Girl (VUP, 2008), which was shortlisted at the 2009 New Zealand Book Awards, and The Odour of Sanctity (VUP, 2013), a contemporary epic poem. Her new book of poetry Neon Daze will be published by Victoria University Press (Wellington, New Zealand) in November 2019.