Feast for the Eyes: A Food Styling Workshop
Other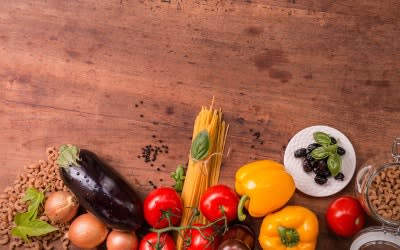 Agostino Cellar
King and Godfree
293/297 Lygon St, Carlton
Map
More information
T: +61 3 8344 6986
This session is now booked out. To join a wait list please email ellie.clay@unimelb.edu.au
If you love food, love thinking about food, love looking at food, love serving food and want to know how to go further, come along to this food styling workshop and feast your eyes on our ideas.
Join us for a lively, practical session led by Matt Absalom from the Faculty of Arts Italian Studies program and Georgia McDermott (@georgeats), who will share her secrets and how she discovered a life in food.
Using your own phone camera and delectable food from King and Godfree, attendees will get a crash course in food styling, and a chance to engage with work in food studies that looks at identity, foodways, waste and sustainability as well as research into the effects languages have on identity.
Being Human Festival 2019
This event is being held as part of the 2019 Being Human Festival. Founded in the UK as the only national festival of the humanities, Being Human is now a global celebration dedicated to demonstrating the breadth, diversity and vitality of the humanities.
Presenters
Matt Absalom,

Lecturer, Italian Studies

Georgia McDermott

GeorgeEats

https://georgeats.com/