Acts of Resistance in Late-Modernist Theatre: Writing and Directing in Contemporary Theatre Practice
Launch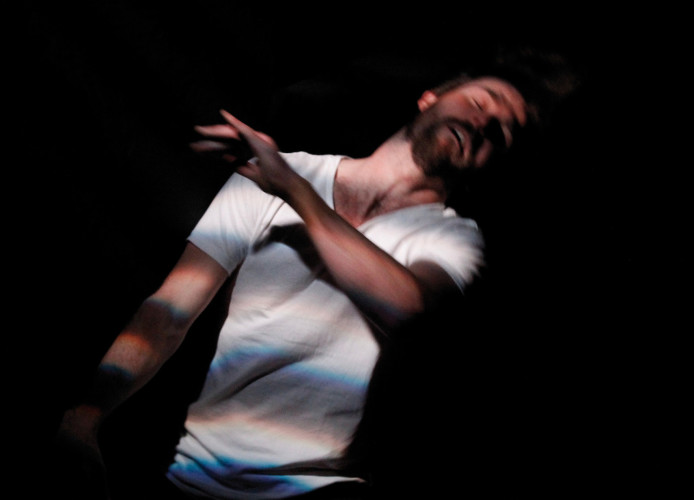 Linkway, Level 4
John Medley

Map
More information
T: 03 9035 5280
In Acts of Resistance in Late-Modernist Theatre, Richard Murphet presents a close analysis of the theatre practice of two groundbreaking artists – Richard Foreman and Jenny Kemp – active over the late twentieth and the early twenty- first century.
In addition, he tracks the development of a form of 'epileptic' writing over the course of his own career as writer/director.
Murphet argues that these three auteurs have developed subversive alternatives to the previously dominant forms of dramatic realism in order to re-think the relationship between theatre and reality. They write and direct their own work, and their artistic experimentation is manifest in the tension created between their content and their form. Murphet investigates how the works are made, rather than focusing upon an interpretation of their meaning. Through an examination of these artists, we gain a deeper understanding of a late modernist paradigm shift in theatre practice.
To be launched by Julian Murphet. Hosted by the Australian Centre and English and Theatre Studies.
Image: The 'epileptic' fall in Quick Death. Kevin Kiernan-Molloy, La Mama Theatre, Melbourne, 2015. Photo credit: Jeff Busby.
Presenters
Dr Richard Murphet

Director, Playwright
Faculty of the VCA and MCM

**Richard Murphet** has been engaged in writing, directing and creating contemporary forms of theatre for five decades. His plays have received productions throughout Australia and internationally, and he has worked as a director in Melbourne, Sydney, Adelaide, Toronto, New York, Amsterdam, Utrecht and Ghent. Murphet is currently an Honorary Lecturer in Performing Arts at the Victorian College of the Arts and Music, University of Melbourne, where he was Head of Drama (200709) and Head of Postgraduate Studies (19962006). He was a member of the Australian Performing Group (197581) and the Artistic Director of the Mill Theatre Company (198587). He was awarded a Green Room Award for Lifetime Achievement for his work in theatre (2017). In November 2020, at Theatre Works, he will direct a double bill of his new play, *The Darkening Sky*.

Professor Julian Murphet

Scientia Professor of English and Film Studies
University of New South Wales

**Julian Murphet** is Scientia Professor of English and Film Studies at UNSW Sydney. He is the author of *Multimedia Modernism* (2009), *Faulkner's Media Romance* (2017), and *Todd Solondz* (2019), among other things. He is a Fellow of the Academy of the Humanities in Australia and a member of the Australia Research Council College of Experts. From April 2020, he will be Jury Chair of English Language and Literature at the University of Adelaide.