Comparative Social Policy (SOCI90003)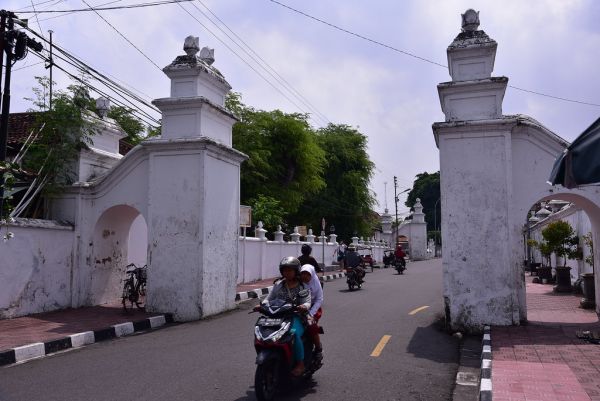 Applications are invited for Comparative Social Policy (SOCI90003), a subject that will be taught online in conjunction with staff and students from partner Universitas Gadjah Mada in Jogjakarta, Indonesia.
The subject will involve Masters students from Melbourne as well as Masters students and staff from our partner university in Indonesia. The subject includes various guest lectures from Indonesian scholars and will be taught in a blended mode (including seminar pre-recordings, direct zoom lectures, active discussions and hands-on virtual classroom exercises via break-out rooms).
Explore the sections below to learn more about this subject and how to apply!
Key dates


Online teaching dates: 22 November - 3 December 2021.

Application deadline: 3 August 2021.

Overview

A quota of 20 applies to this subject. This subject is normally taught in Indonesia as a University of Melbourne Overseas Subject with our partner institution the University of Gadjah Mada. In 2021, due to international travel restrictions, the subject will still be taught but online. The subject will still involve Masters students from Melbourne as well as Masters students and staff from our partner university in Indonesia. The subject includes various guest lectures from Indonesian scholars and will be taught in a blended mode (including seminar pre-recordings, direct zoom lectures, active discussions and hands-on virtual classroom exercises via break-out rooms).

This subject uses a comparative approach to analyse key areas of contemporary social policy, with a focus on the reform strategies that emerged over the 1990s. The subject examines the different social policy responses that have characterised these strategies, and considers ways of evaluating policy models in key areas. It engages with social policy in Australia, Europe and North America, emerging social policy in Asia, as well as with the increasing role of international organizations. The subject focuses on key policy areas, drawn from family policy, health policy, employment policy, ageing and urban policies.

Eligibility

Enrolment is by competitive application. The subject coordinator will choose successful applicants based on the criteria outlined below and establish a ranked waitlist of unsuccessful applicants.

You must first apply and be selected before you can be enrolled in this subject, and you must also ensure that you have confirmed with a course advisor from Stop 1 that this subject can be credited to your degree or diploma prior to applying. If this subject is not listed as an approved elective for your course, you will need to attain written (email) permission from your course coordinator and provide this to Stop 1 before you can be enrolled.

Preference will be given to students in the final stages of their program.

The following minimum entry criteria will strictly apply:

These subjects are special electives in the Master of Social Policy and Master of Public Administration, so MSP and MPA students will receive priority. Applications from students enrolled in other Masters programs in the Faculty of Arts are welcome but will be assessed
Students enrolled in 150 and 200 point programs must have completed at least 37.5 points and have achieved a WAM of 70% or above. Students enrolled in 100 point programs are not subject to this criterion
Applicants will be required to provide a brief explanation of their reasons for choosing this subject and make their case for admittance against the questions in the application form

The decisions of the subject coordinator will be final and subject to the limits of the quota.

Credit

This subject is worth 12.5 points.

How to apply

Please apply online via our Comparative Social Policy (SOCI90003) form.

Applicants will be required to provide a brief explanation of their reasons for choosing this subject and make their case for admittance against the questions in the application form.

More information