An 'afterimage' is an impression of a vivid image or visual effect that lingers on the retina even after the original stimuli has disappeared. Like images burnt onto a computer screen, memories can rupture our experiences of the present, reshaping our experiences of the past.
Exhibition Open Monday 27 March to Friday 23 June 2023.
Opening Hours: Monday to Friday 10am - 4pm. FREE ENTRY
Arts West Gallery, Ground Level, Arts West Building, University of Melbourne, Parkville.

About the exhibition
Over the past four decades, Greater China – encompassing China, Hong Kong and Taiwan – has undergone a series of cultural, economic and political transformations from the re-opening of the Chinese economy and society to the world in the late 1970s, to the 1997 Handover of Hong Kong's sovereignty from Britain to China and the protests that shook the territory over 2019-2020, and Taiwan's Martial Law period (1949-1997).
Chinese new media artists have grappled with these social and political uncertainties by producing innovative works on the fringes of technological possibility. Afterimage presents a range of visual and conceptual strategies that artists have used to engage with their immediate context and the wider world. It explores the ways in which artists have leveraged the affordances of video and virtual reality to remediate collective memories, subvert languages of power and empower communities to speculate alternative futures.
An 'afterimage' is an impression of a vivid image or visual effect that lingers on the retina even after the original stimuli has disappeared. The artworks presented here can thus be thought of as a series of 'afterimages': visual impressions of transformation and uncertainty that endure. Afterimage explores the ways in which historical events continue to reverberate through time and space, suggesting that history itself cannot be perceived when gazed at directly, but only and partially in hindsight through the traces that it leaves behind.
Spanning the first generation of video art to emerge in the 1980s through to contemporary works in virtual reality, Afterimage sheds light on the distinct art historical, political, and social contexts that have shaped the development of these mediums in each local context. It draws attention to moments of regional dialogue, as artists have engaged individual strategies to address common histories, shared urgencies and to express solidarity across local and national boundaries.
The exhibition takes place within the context of the University of Melbourne and is informed by research, teaching and learning within the School of Culture and Communication. Artworks will be contextualised by historical information and archival materials regarding the development of new media art in each context.
Exhibition partners
Faculty of Arts, School of Culture and Communication
Chancellery International
Eric Ormond Baker Charitable Trust
Screening Ideas
Asia Art Archive
Videotage
Exhibition curators
​​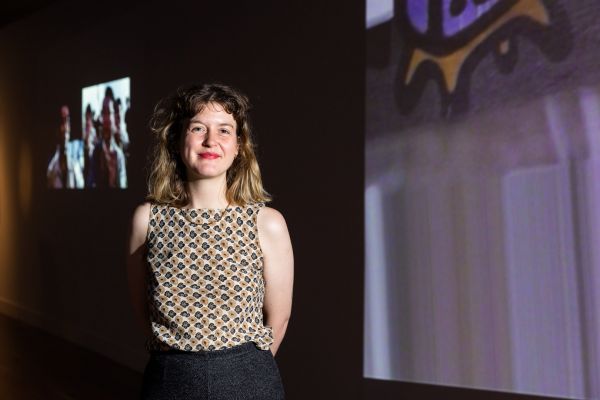 Genevieve Trail is a PhD candidate and graduate research teaching fellow at the University of Melbourne. Her research examines the interdisciplinary emergence of performance, video, and installation art in Hong Kong from 1970-1989.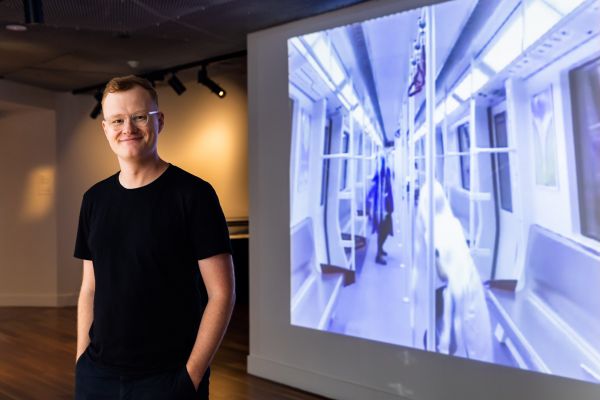 Dr Duncan Caillard is an early career researcher at the University of Melbourne, where he researches transnational art cinema in the Asia-Pacific. His work studies anti-authoritarian and decolonial moving image art practices in Thailand and Hawai'i, and explores how media technologies mediate questions of identity and resistance.
Photos by Drew Echberg.
Design by Studio Hik.
Want to know more?
For more information about Afterimage and associated research, contact the exhibition curators