Michael Haryo Bagus Raditya
PhD
---
Asia Institute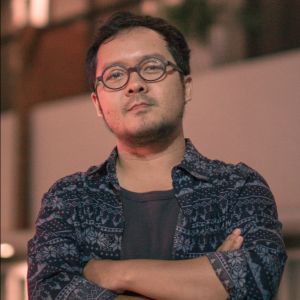 Michael H. B. Raditya is an anthropologist, author, and performing arts critic. He is the author of Merangkai Ingatan Mencipta Peristiwa: Sejumlah Kritik Seni Pertunjukan (2018[2023]), Babat Alas dangdut Anyar (2020) and Dangdutan: Kumpulan Tulisan Dangdut dan Praktiknya di Masyarakat (2022). He is also a founder of Dangdut Studies Center, www.dangdutstudies.com.
Contact:
Thesis
Dangdut Agency in the Era of Internet Disruption: Indonesian Music for the People and the World
Since the early 1970s, Dangdut music has emerged and continuously developed in Indonesian society. In the period 2012-2022, Dangdut changed because of the disruption caused by internet technology. The Internet has changed how musicians produce and distribute their music, as well as how fans consume the music. It has also impacted how music is popularized and creates an image of the world. This research will use digital methods and ethnography to articulate the digital constellation of Dangdut, the shaping of the notion of ""the people"" through live and digital performances, and Dangdut's cosmopolitan imagination through the internet.
Research interests
Popular Music Studies
Ethnomusicology
Performance Studies
Performing Arts Criticism
Anthropology of Art
Asian Cultural Studies
Indonesian Studies
Supervisors