Muhammad Ahmed Tariq
PhD
---
Asia Institute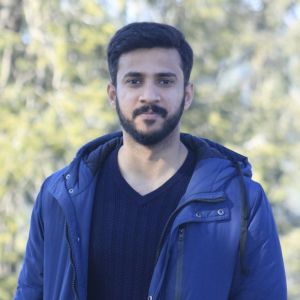 Ahmed is a doctoral student at Asia Institute, University of Melbourne. Prior to Melbourne, he earned his Master's in Anthropology from Heidelberg University, Germany and a B.A in Philosophy from Government College University.
Contact:
Thesis
Madrasa as a site of alternative modernity: Religious higher education and the institutionalization of adab
The overarching theoretical aim of my research is to understand the process of negotiation and creative appropriation of modernity to preserve traditional ethical and pedagogical forms in a non-European context-the institution of madrasa in modern South Asia and, specifically, contemporary Pakistan. Madrasas, I argue, reflect a dialogical engagement with modernity by South Asian ulama, who institutionalized practices of traditional Islamic education with a particular focus on adab. A confluence of tradition and modernity, as this thesis suggests, can be seen in the persistence and prevalence of traditional practices (adab) in the modern institutional form of madrasa.
Research interests
Anthropology of religion and ethics
Moral philosophy
Neo-institutionalism
Foucault
Supervisors