Episode 3: Andrew Dodd and Russell Goulbourne
As a professional journalist, Associate Professor Andrew Dodd assumed his PhD would be a temporary posting before returning to the industry. Now, with over a decade's experience in academia and journalism education, the Director of the Centre for Advancing Journalism believes what we're seeing amid the COVID-19 pandemic is "the best and worst of journalism". In this conversation with Dean of Arts, Professor Russell Goulbourne, Andrew reflects on the ever-changing landscape of online publication, teaching students the delicate balance between competition and collaboration in media work, and the Centre's work championing a transformative new philanthropic model for supporting and educating Australian journalists.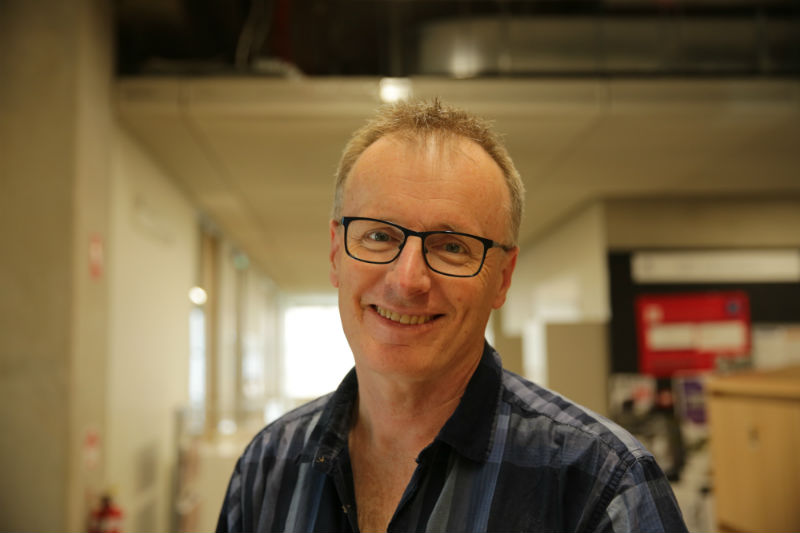 About Associate Professor Andrew Dodd
Associate Professor Andrew Dodd is the director of the Centre for Advancing Journalism at the University of Melbourne. He has been a journalist for 30 years, working in radio, television, print and online media. He was a broadcaster at ABC Radio National where he presented many of the network's programs and launched the long running Media Report program. He was a reporter on the 7.30 Report and a business, media and feature writer for The Australian newspaper. He has a PhD in history from the University of Melbourne and was formerly the director of the journalism program at Swinburne University.
About Professor Russell Goulbourne
Professor Russell Goulbourne is Dean, Faculty of Arts at the University of Melbourne and a noted French literature scholar. He was previously Professor of French Literature at King's College London, where he also served as Dean of the Faculty of Arts and Humanities from 2014 to 2018. Prior to this, he taught for more than a decade at the University of Leeds, after education at Keble College, Oxford. Professor Goulbourne has published and taught extensively on major figures in French intellectual culture of the 17th and 18th centuries including Voltaire, Diderot and Rousseau. His research interests include the history of the book and textual editing, and reception of classical antiquity in early modern France.
Subscribe for updates
Subscribe to our monthly newsletter, Articulation, to receive more news, events and opportunities straight to your inbox.
Subscribe now