F. Scott Fitzgerald, The Great Gatsby, 1925
The Great Gatsby, published in 1925, was F. Scott Fitzgerald's third novel. As he was beginning to draft it in the summer of 1923, Fitzgerald informed one critic he knew that it would be 'the great American novel'; that critic found the idea absurd, but today Fitzgerald's masterpiece routinely tops lists of the greatest American novels ever written and is regularly hailed as the greatest novel of the American Dream. But why? What makes this brief novel about an adulterous love affair – and about dreams, disillusionment, and power – among the super-rich in jazz-age New York so transcendent?
Setting aside clichés and stereotypes about the American Dream (a phrase not yet in currency when Fitzgerald was writing the novel) and about Fitzgerald himself, this masterclass will challenge our received ideas about this iconic novel and look again at what it actually says and how it works. In particular, it will resist our tendency, encouraged by Hollywood, to make assumptions about the novel's Jazz Age details and their meanings. Fetishizing those details distracts us from the novel's aesthetic and philosophical scope, while our emphasis on Gatsby's romantic love for Daisy keeps us from registering the novel's acidic satire. Instead, we will seek to look more clearly at the ways in which Fitzgerald perfectly captured a representative moment in American life, seeing in it the mythic past and moral future of the nation.
When the novel came out in 1925, The New Yorker described Jay Gatsby as 'a rough diamond of devotion and chivalry, cast before swine on Long Island'. Gatsby may be a rough diamond, but the novel that tells his tragic story is a cut gem: sharp, polished, and radiantly brilliant.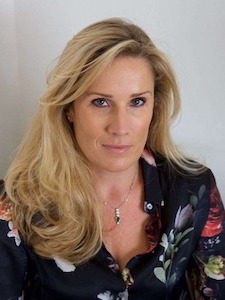 Professor Sarah Churchwell
Sarah Churchwell is Professor in American Literature and Chair of Public Understanding of the Humanities at the School of Advanced Study, University of London. Her books include Careless People: Murder, Mayhem and The Invention of The Great Gatsby; The Many Lives of Marilyn Monroe; Behold, America: A History of America First and the American Dream; and The Wrath to Come: Gone with the Wind and the Lies America Tells.
Her journalism has been published widely, including in The New York Review of Books, The Atlantic, The Washington Post, the Financial Times, and The Guardian, she frequently contributes to radio, television, and documentary film projects, and she has published many scholarly essays on The Great Gatsby. She was co-winner of the 2015 Eccles British Library Writer's Award and longlisted for the Orwell Prize for Journalism in 2021.