Directors and Lead researchers
Early career researchers
Dr Callum Reid
Associate of the School of Culture and Communication, The University of Melbourne
Callum Reid is an art historian whose research fields include museology, printmaking, early modern art and decorative arts, with a particular focus on the formation of collections and their reception. Callum is further interested in the history and provenance of objects, having also spent several years working in the art market and collecting institutions. Adapted from his PhD, his upcoming monograph Collecting and display in the Uffizi Gallery: Art in the age of the grand dukes (Routledge, 2021) is a museological study into Florence's state gallery, and its early incarnations under the control of Medici and Lorraine grand duchies (1580-1859). Callum's research into 18th and 19th century museums aligns with the ERCC theme of Critique, Creativity, Comparison, as collectors and administrators toyed between the new trend of didactic arrangements and the self-representation of aesthetic displays.
Email: callum.reid@unimelb.edu.au
Louise Box
Tutor, Master of Art Curatorship, and PhD Candidate (Art History), School of Culture and Communication, The University of Melbourne
Louise is an educator, arts historian, and curator. Her current research is focussed on the acquisition, assembly, and categorisation of prints collected by Elizabeth Seymour Percy, 1st Duchess of Northumberland (1716-1776). Her other research interests include English eighteenth-century furniture; the collection and display of prints; the material culture of the English country house; the commerce of collecting; and the history of the book. In 2018, Louise was the Harold Wright and Sarah and William Holmes Scholar at the Department of Prints and Drawings at the British Museum, London. She has also been awarded a Paul Mellon Research Support Grant and a Francis Haskell Memorial Fund Scholarship to undertake research in collections and archives in the UK, Europe and the USA. Louise's recent publications include: "Marks and Meanings: Revealing the Hand of the Collector and "the Moment of Making" in two 18th-Century Print Albums", Journal18, Fall, 2018; and a book chapter in Kerrianne Stone (ed.) Horizon Lines, Marking 50 Years of Print Scholarship, Melbourne, 2019. Louise's research on English print rooms will be published in Eighteenth-Century Life (forthcoming, 2021).
Email: boxl@unimelb.edu.au
Todd Dearing
PhD candidate in English Literature, Flinders University, Adelaide
Todd Dearing's work focuses on Romantic ideas of the human and conceptions of imagination, creativity, and genius. He explores how these ideas impact upon contemporary literary criticism and contemporary ideas of the human. He is currently completing his doctorate thesis on the trope of the daimon in William Blake's magnum opus, Jerusalem: The Emanation of the Giant Albion, read as an allegory for literary practice. His broader research interests include English and German Romantic literature, art, and philosophy, (post)humanism, contemporary literary criticism, poetry, mythopoeia, and the links between psychology and literature. Todd is interested in the ERCC themes 'Creativity, Critique, Comparison' and 'Actual, Mixed, and Virtual Realities', and the ERCC research projects 'Critique, Creativity, Innovation', 'William Blake and the History of Imagination', and 'Gothic Fictions'.
Email: todd.dearing@flinders.edu.au
Graduate researchers
Alice Capstick
PhD Candidate and Teaching Associate, School of Languages, Literatures, Cultures and Linguistics, Monash University
Alice Capstick's work focusses on the development of alternative heroic archetypes in the Romantic period. In particular, her work traces how the figure of the Satanic hero developed into a fully established archetype in the Romantic period. She examines how Romantic perception of Satan from John Milton's Paradise Lost and other archetypal heroic figures informed their own experimentation with "dark heroes." Alice is also interested in theories from the field of Literary Darwinism and how they can be used to understand and account for the enduring prevalence of certain types of dark heroes and people's fascination with them. Her broader research interests include early modern poetry, aesthetic theory, gothic studies, and book history. Her work connects to ERRCC themes of dark Romanticism and anti-Enlightenment and because of her interest in how modern theories of the mind can be used to understand literary phenomena.
Email: Alice.Capstick@monash.edu
Corey Cribb
PhD candidate in Screen and Cultural Studies, School of Culture and Communication, The University of Melbourne
Corey Cribb specialises in film theory and the continental philosophy of film. Focusing on the film-philosophies of Gilles Deleuze and Jean-Luc Nancy, his research considers the potential of modern cinema to perpetuate the non-mediated transformation of the world and occasion the ontological renewal of thought, bodies and ways of being-in-the-world. In part, this involves a consideration of the palpable influence of Maurice Blanchot's literary ontology upon these thinkers, and the subsequent question of why Deleuze and Nancy maintain that the marked passivity (or worklessness) of modern cinema harbours unprecedented potential for ontological change and the restoration of belief in a world from which we are said to be absent. Beyond the notion of worklessness as "the most essential – the most romantic and the most modern – gesture in romanticism" (Watt, 2017, pp. 18), Corey's research connects with the concerns of the ERCC by seeking to show how some of the most ground breaking developments in film theory today bear the influence of debates which can be traced back to German Idealism.
Nat Cutter
PhD Candidate in History, School of Historical and Philosophical Studies, The University of Melbourne
Nat's current research focuses on the experiences and influence of British expatriates living in the Maghreb (Morocco, Algeria, Tunisia and Libya) in the late seventeenth and early eighteenth centuries, highlighting their broad networks of material, cultural, and informational exchange throughout the Mediterranean world and eastern Atlantic, and how their reports and attitudes were presented to a wide audience through British newspapers. He is interested broadly in interactions between Protestant Europe and the Islamic world, media history, diplomacy, networking, material culture, religious and cultural dialogue, privateering, and piracy. Nat has published articles on English news representations of the Maghreb and on social connection and isolation in British communities in the Maghreb, and is currently working on projects relating to the Maghreb in Scottish and Irish literature, on British maritime paintings and maps of the southern Mediterranean, and on the diffusion of Morocco leather in the British luxury bookbinding and upholstery trades. Since April 2020, Nat has been the postgraduate representative (Australia) to the ANZAMEMS committee.
Email: nat.cutter@unimelb.edu.au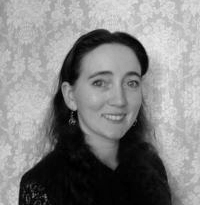 Marguerite Gibson
PhD Candidate in Art Theory and History, School of Media, Arts and Social Inquiry, Curtin University
Marguerite Gibson focuses on nineteenth century Australian colonial art, particularly in relation to the themes of aesthetics, landscape and the emotional traditions of the sublime. Currently, her research project is investigating the utilization of the sublime through motifs, nuances and Australian landscape depiction within art, representing the emotional experiences of the historical period of the Gold Rush era, 1850-1900. Through the primary texts of Edmund Burke and Immanuel Kant, along with the contemporary concept of the colonial sublime, she explores the relationship between these ideas, termed the Australian colonial sublime within the research. She currently has a book chapter forthcoming within Song of Death in Paradise: Death and Garden Narratives in Literature, Art and Film, edited by Feryal Cubukcu and Sabine Planka (Lexington Books), entitled "Wilderness Garden: Death, Landscape and the Australian Colonial Sublime". Her research and interests relate to several ERCC themes, particularly Critique, Creativity, Comparison and Worldliness, Cosmopolitanism, Globalisation.
Rohan Harrison
PhD candidate in English and Theatre Studies, School of Culture and Communication, the University of Melbourne
Rohan specialises in literary genre theory and the gothic fictions of late-eighteenth and early-nineteenth-century Britain, considered as material practices involving a number of stakeholders in the changing print economy following the consumer revolution. His current research explores the role of the Minerva Press in the emergence of the gothic as a genre, considering its publishing output and marketing practices as attempts to cultivate a reliable readership by supplying readers with a particular sort of imaginary world. This use of genre serves as an important precursor to the marriage of marketing and textual immersion that would come to characterise the genre fictions of the twentieth and twenty-first centuries. Rohan's focus on the romantic nostalgia of gothic worlds, put to work in the consumer economy through its ability to generate immersive virtual environments, connects his work to several ERCC themes, including Critique, Creativity, Comparison and Actual, Mixed and Virtual Realities.
Esmé James
PhD candidate in English and Theatre Studies, School of Culture and Communication, University of Melbourne
Esmé James' work traces an aesthetic experience she has termed the 'sexual sublime' across a range of literature from the eighteenth to early twentieth century, investigating the social and ethical implications of the transforming relationship between erotism and the sublime aesthetic. She begins with the pornographic literary traditional of the eighteenth and nineteenth century, believing it particularly apt at engaging aesthetic discourse due to the latter's palpable erotic undercurrent. Placing the works of theorists – such as Edmund Burke, David Hume, and Immanuel Kant – in conversation with novelists – such as John Cleland, Marquis de Sade, and Leopold von Sacher-Masoch – Esmé aims to demonstrate how these works illuminate and mutually complicate their ideas. Proceeding from here, she considers how the works of Rachilde and Kate Chopin subsequently disrupted dominant understandings of aesthetics and sexuality – instead, creating a space to express a space which exists within, and derives pleasure from, a zone of unconquerable excess.
Esmé currently has a journal article forthcoming in Hecate entitled, "Celebrating Enigmas: Re-Examining Gertrude Stein's Relationship to the Literary Canon." Her work will also be included in an anthology with Hardie Grant Press, Roots, set for publication in July 2021.
Email: esmej@student.unimelb.edu.au
Francesca Kavanagh
PhD candidate in English and Theatre Studies, School of Culture and Communication, The University of Melbourne
Francesca Kavanagh specialises in eighteenth and nineteenth-century women's reading and writing practices with a focus on material culture. She is also interested in the gothic and cultures of celebrity and fandom from Romanticism to the present. Her current project examines practices of letter-writing, annotation, and commonplacing from a range of women writers throughout the long eighteenth century and pairs this archival material with fictional accounts of these practices by Samuel Richardson and Jane Austen to elucidate the ways in which women in the long eighteenth-century used these textual practices in the production of textual and virtual spaces of intimacy. She currently has a journal article forthcoming in The Australasian Journal of Victorian Studies entitled "'Marianne Knight | Godmersham Park': Inscription as Community Interface in the Books of Jane Austen's Niece".
Francesca was on the organising committee for 'Distance 2020', an international postgraduate conference co-hosted by the University of York's Centre for Eighteenth Century Studies (CECS) and the ERCC. She is interested in a number of the ERCC's current themes, including Actual Mixed and Virtual Realities and Worldliness, Cosmopolitanism, Globalisation, as well as opportunities for future collaborations.
Tarek Makhlouf
PhD candidate in Arabic, Asia Institute, The University of Melbourne
Tarek researches the content and context of traditions of philology with a particular emphasis on the Arabic tradition. Philology here is used in the traditional sense of studying texts and thus encompasses a broad array of activities including grammar, codicology, hermeneutics (in its broad meaning), literary criticism, and history. Tarek reads these philological works embedded in their socio-intellectual context, often revealing counter-intuitive results. His current project investigates the flow of Arabic philological learning from Islamic Spain to Egypt and the Levant in the 13th and 14th centuries. While maintaining his interest in the breadth of the ERCC's themes and activities, Tarek is focused on two themes: 'Non-European Enlightenments and Romanticisms' and 'Worldliness, Cosmopolitanism, Globalisation'. He is also currently working with ERCC researchers to put together a seminar series on Islamic Enlightenments.
Belinda Scerri
PhD Candidate in Art History, School of Culture and Communication, The University of Melbourne
Belinda Scerri's research explores French Rococo interior ornament, patronage and the ascendancy of ornémaniste artists in early eighteenth-century Paris. Her broader research interests include: the South Sea Bubble, Système Law and economic collapse of 1720 through an art historical lens; early modern collecting and commissioning cultures; mercantilism and the establishment of Royal manufactories; exoticism and cosmopolitanism in French Régence art and architecture. She is a founding member of the Centre of Visual Art (CoVA) doctoral academy and a 2019/2020 research fellow at the UCLA Center for Seventeenth and Eighteenth-Century Studies. She is currently writing a book chapter entitled '"Instructing herself by fad or fancy": Depictions and Fictions of Female Connoisseurs in Eighteenth-century Paris' which will appear in Portraits & Poses: Representations of Female Intellectual Authority, Agency and Authorship in Early Modern and Enlightenment Europe (Leuven and Cornell UP, 2020).
Email: bscerri@pgrad.unimelb.edu.au
Dr Adrian Schober
MA candidate in the School of Culture and Communication, University of Melbourne
Adrian Schober's research examines the role of Romanticism in the films of American director Steven Spielberg. He addresses this influence across a range of films, from the early to later part of Spielberg's career, giving special attention to his studies of children and childhood. He positions the director as a late-Romantic to acknowledge how motifs and ideas within Romanticism continue to reassert themselves within contemporary culture. Adrian, who has a PhD in English from Monash University, is the author of Possessed Child Narratives in Literature and Film (Palgrave, 2004), and co-editor (with Debbie Olson) of Children in the Films of Steven Spielberg (Lexington, 2016) and Children, Youth, and American Television (Routledge, 2018). He is having a monograph published on The Omen for the Devil's Advocates series by Auteur / Liverpool University Press. He is Senior Editor on the board of Red Feather: An International Journal of Children in Popular Culture.
Hugh Sinclair
PhD Candidate in English and Theatre Studies, School of Culture and Communication, the University of Melbourne
Hugh Sinclair's work focuses on Romantic poetry and the history of the scholarly edition. He is currently working on a comparative study of the editions of poets William Blake and Friedrich Hölderlin. This project looks at the changes brought about as digital media replace books as the repository of cultural memory, and the ways in which the advent of digital scholarly editions is recasting the role of the scholarly editor. By closely examining the inner workings of these editions, and by paying attention to the various technologies and editorial methodologies that underwrite them, this study reconstructs an editorial politics in relation to each poet that is ultimately a politics of cultural memory. An interest in the legacies of Romanticism in the present connects Hugh's work to the concerns of the ERCC, particularly to themes of Critique, Creativity, Comparison and Actual, Mixed and Virtual Realities.
Samuel Watts
PhD candidate and Teaching Associate, School of Historical and Philosophical Studies, The University of Melbourne
Samuel Watts researches and writes about the experiences of African Americans in the Deep South during Reconstruction. His focus is on how formerly enslaved people interpreted ideas of freedom and citizenship in violently contested urban spaces, while working to construct and maintain lasting communities and networks. Additionally, Samuel is broadly interested in the historical legacies of racial discourse in the US, Australia and beyond. He currently has a book chapter in peer-review, entitled: "Reconstruction Justice: African American Police Officers in Charleston and New Orleans," in Freedom's Gained and Lost: Reinterpreting Reconstruction in the Atlantic World, eds. Simon Lewis and Adam Domby (New York: Fordham University Press, 2019 – forthcoming). He is interested in a number of ERCC projects, most notably those focused on slavery, and has an ongoing interest in the legacies of Enlightenment thought in debates about race, citizenship and revolution.