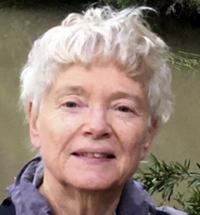 Professor Anne McLaren
Lead Researcher, Enlightenment, Romanticism, and Contemporary Culture Research Unit (ERCC)
Anne McLaren is a Professorial Fellow at the Asia Institute University of Melbourne.
Trained as a sinologist at the Australian National University, she is internationally known for her research into the relationship between Chinese oral performance traditions and print culture in the late imperial era. She has also published on Chinese Intangible Cultural Heritage and served as Research Fellow at the Center for Intangible Cultural Heritage at East China Normal University, Shanghai. She is the author or editor of eight books and numerous other studies on a range of topics relating to the cultural history and literature of China in the early modern period. In 2010 she was elected a Fellow of the Australian Academy of Humanities for her pioneering work on the oral and ritual culture of Chinese women.
Her latest book, Slow Train to Democracy: Memoirs of Life in Shanghai, 1978 to 1979 (2020), offers insight into China's democracy movement at the start of the reform era. Her books include Performing Grief: Bridal Laments in Rural China (2008), Chinese Women Living and Working (2004), Dress, Sex and Text in Chinese Culture (co-edited with Antonia Finnane, 1999) and Chinese Popular Culture and Ming Chantefables (1998).
Email: a.mclaren@unimelb.edu.au