Episode 6: Bringing insect eating to the mainstream: Securing a sustainable food supply?
Insect eating has the potential to alleviate food insecurity in many countries. However, public health nutritionists argue that large-scale entomophagy in Western culture faces a number of barriers. Listen to University of Melbourne experts on the history of insect eating in Latin America and Australia and the need to mitigate the very real disgust factor when it comes to insect eating if it is to become more mainstream and a truly viable solution to food insecurity.
A podcast from the University of Melbourne's School of Languages and Linguistics. Produced by Lara Anderson and Gavin Nebauer with assistance from Profactual.com. Recorded and mixed at The Horwood Recording Studio University of Melbourne by Gavin Nebauer.
Further reading
View all The Secret Life of Language podcasts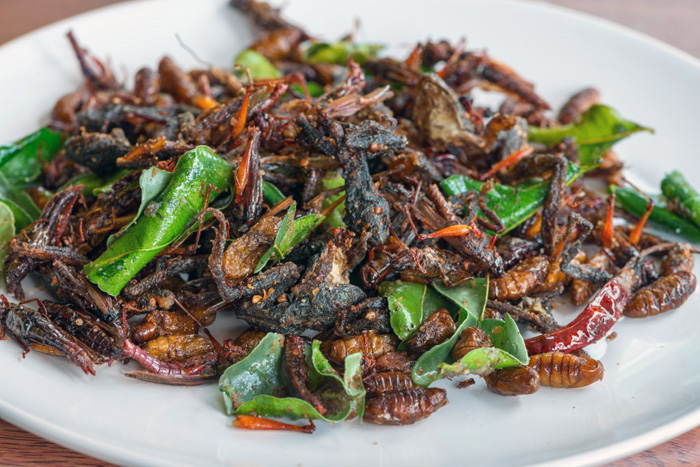 A fried insect dish