Digital Photography: Mediation, Memory and Visual Communication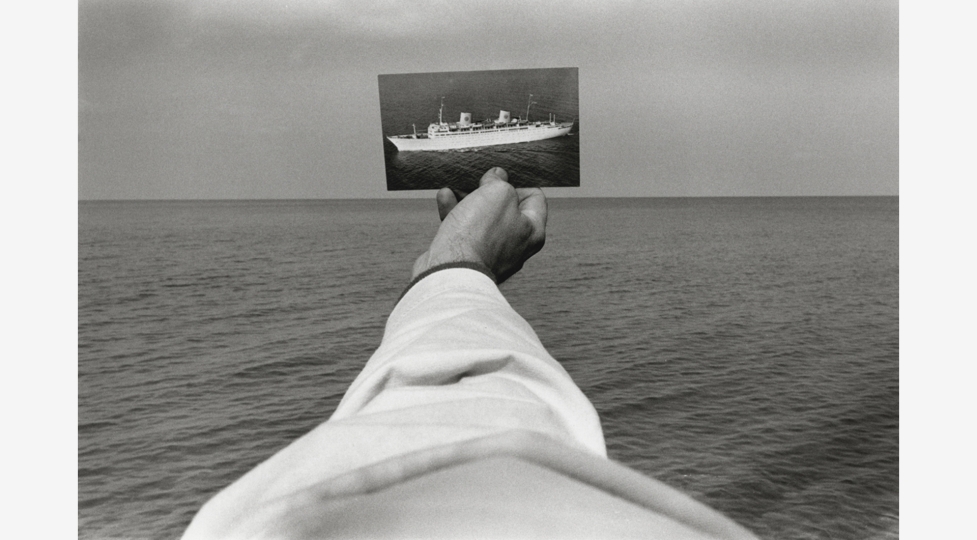 Find an Expert grant information
Investigators
Scott McQuire, Nikos Papastergiadis, Sean Cubitt, Celia Lury (Warwick University), Daniel Palmer (RMIT).
Funded Projects
ARC DP20 Round 1
About
Taking and sharing photographs is a popular activity engaged in by millions of Australians. This project will examine profound changes in how photographs are made, circulated, viewed and stored in digitally networked societies. While photographic technology has never been so widely available, understanding this availability simply as 'democratization' is complicated by the growing use of photographs as data-collection tools, with digital images becoming subject to new forms of algorithmic analysis. Experiences such as receiving 'memories' individually curated by a software program from a set of personal photographs raise new social and ethical questions. This project aims to generate rich empirical data about user experience in order to provide a more holistic account of the contribution of everyday photography to practices of communication, memory and the mediation of social life in the present. The key benefit to the Australian community expected from this research is an evidence-based, interdisciplinary framework for understanding the social and ethical tensions affecting photography today.
Period
2020-2022
Disposal of the Dead: beyond burial and cremation
Find an Expert grant information
Investigators
Michael Arnold, Bjorn Nansen, Martin Gibbs, Tamara Kohn, Elizabeth Hallam.
Funded projects
Discovery Projects 2018 round 1
About
This research project investigates innovative and scalable alternatives to body disposal, such as alkaline hydrolysis, liquid nitrogen, and other thermal processes, and innovative elaborations on burial and cremation, such as natural burial and carbon trading among crematoria at a time when there is a greater awareness of the economic and environmental costs of both burial and cremation. It considers the social, cultural and environmental issues, regulatory challenges, institutional responses, public discourses, personal ethics, and world views at stake in the emergence of these disposal technologies. The research asks, how do innovations in these technologies impact on consumers, industry, and broader socio-cultural and metaphysical frameworks for handling death? This project explores the practices and perspectives of designers, death workers, industry intermediaries, consumers and representatives of cultural and religious communities as they respond to, interpret and plan for changing possibilities of bodily disposal.
Period
2018-2021
The Aboriginal History Archive
Find an Expert grant information
Investigators
Nikos Papastergiadis, Gary Foley, Anthony Birch, Gavan McCarthy, John Maynard, Graham Smith, Dr Edwina Howell, Jon Altman, Larissa Behrendt, Andrew Schaap, Victoria Haskins, Melinda Hinkson, Linda Smith, Margo Neale, Libby Stewart.
Funded projects
Linkage Infrastructure, Equipment and Facilities 2017 awarded by Victoria University
About
This project aims to create an online archive of records about Aboriginal self-determination, the land rights movement and Aboriginal community survival programmes. The project will provide access to unavailable materials that record the perspectives and voices of Aboriginal participants in contemporary political history, including primary source material collected and donated by individuals and community-controlled organisations. The project expects to address the data gaps in Australia's historical record and improve public understanding and awareness. It will also inform educational curricula and public policy responses for the political, legal, health and social position of Australia's indigenous communities.
Period
2016-2018
The Last Tim Tam
Investigators
About
Rod Quantock, OAM, is the Chief Investigator of this 12- month creative research project, The Last Tim Tam. Bringing with him a wealth of experience in comedy and performing arts, Quantock has spent the last decade working on improving the public's awareness of climate change through performance.
In The Last Tim Tam, Quantock will continue his work on climate change awareness by creatively engaging with Australian popular culture to imagine the not-too-distant future. Collaborating with leading researchers in climate science, popular culture, the humanities and social sciences from the University of Melbourne, Quantock will present four creative scenarios. Each scenario will address a specific aspect of everyday life in Australia in the 2030s - a decade which is near enough to be personal, but distant enough to plan for.
Presenting these creative scenarios on an online platform over a four-month period from February 2017, responses from the research community, science journalists and the general public will be collated, with the findings from all four scenarios presented to an industry and research forum. Each scenario will also inform a series of provocative media releases and media appearances by Quantock to discuss the project.
Digital Commemoration
Find an Expert grant information
Investigators
Michael Arnold, Bjorn Nansen, Martin Gibbs, Tamara Kohn, Elizabeth Hallam.
About
This research project investigates evolving digital products, services and practices in online memorial spaces and their remediation of funeral services and industries. The analysis has drawn from ethnographic work involving participant observation at funeral industry conventions, key informant interviews with representatives of the funeral industry and funeral technology start-ups, as well as analysis of digital funeral products, interfaces and platforms.
Period
2014-2018
Disability and the Performing Arts in Australia: Beyond the Social Model
Find an Expert grant information
Investigators
Edward Paterson, Lachlan Macdowall (VCA and MCM); Gerard Goggin (University of Sydney); Veronica Pardo (Arts Access Victoria).
About
As part of a long-running collaboration between peak Victorian Arts and Disability organisation, Arts Access Victoria, and the Universities of Melbourne and Sydney, this project aims to enhance social cohesion by exploring the cultural value of Australian performing arts and disability practice, and examining how artistic innovation can reimagine disability and the diverse experiences of almost one in five Australians.
Period
2016-2019