Creative Writing is a medium used to communicate, resist, provoke and seek or find understanding. Our research investigates the artistic, historical, cultural and societal impacts of the written word.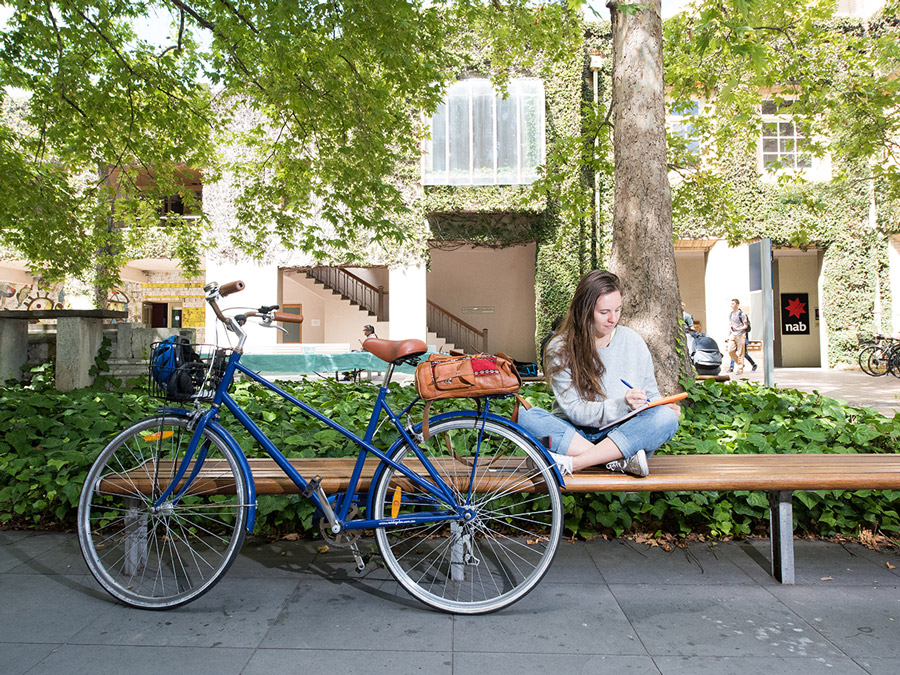 Creative Writing at Melbourne
Academic staff in the Creative Writing program are widely published writers, industry professionals, and leading researchers in areas including:
Fiction, non-fiction and poetry, creative nonfiction
Contemporary Australian writing and Aboriginal literature
Writing for screen, theatre, live art, videogames and performance
Graphic narratives and experimental poetics
The theory and teaching of creative writing, creativity and composition
Our graduate students and researchers position Creative Writing as political, cultural, and critical discourse. We value working and writing together: generating connection, collaboration, and collegiality.
Our academic staff publish on dynamic and diverse topics including living poetry, video games, storytelling and genre-shifting work. Recent examples of this published work include a project investigating the history of contemporary Australian comics, an examination of the function of the theatre in Western culture and a project exploring artistic innovation and the work of disability artists in Australia.

Featured research
Our research engages with a wide audience through industry and community partnerships, and is supported by a range of funding sources, including the Australian Research Council (ARC).
Study with us
Develop your expertise in Creative Writing through our undergraduate, higher degree and other programs.
Learn more about applying for high degree programs, including Graduate research and Graduate coursework, in which students participate in writing, publication, thesis and seminar programs designed to foster creative and critical debate.
Undergraduate
Graduate coursework
Graduate research
Meet our Creative Writing staff
Academic staff in the Creative Writing program are leading teachers, researchers and industry professionals, with expertise across fiction, creative non-fiction, screenwriting, graphic novels, critical scholarly work and beyond. Our award-winning staff have also been recently recognised across the industry – Maria Tumurkin has received the Windham Campbell Prize for nonfiction in Australia and Amanda Johnson received the 2020 Peter Porter Poetry Prize.