Spencer Hines
PhD
---
Screen and Cultural Studies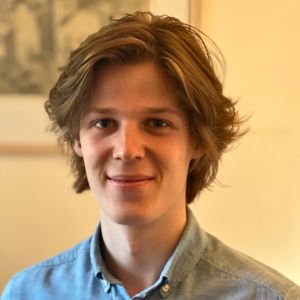 Spencer Hines is a PhD candidate in the School of Culture and Communication at the University of Melbourne. His doctoral research explores creative filmmaking practice with a focus on the contemporary work of independent South Korean filmmaker Hong Sang-soo. With broader research interests in international art cinema, his research gestures toward the history of film and the creative arts within the Korean context.
Contact:
Thesis
Cinema and creative practice intertwined in the films of Hong Sang-soo
This thesis uses creative practice analysis to explore how the work of South Korean filmmaker Hong Sang-soo is both informed by and comes to reflect the creative practices and ideologies by which it is conceived. Hong's contemporary independent films are shaped by a fragmented and spontaneous process in which films are intuitively discovered throughout the production process, attesting to a personal and unique conceptualisation of authenticity. At the crux of the thesis is an exploration of the way in which our understanding of film texts is informed by the creative practices and ideologies according to which they are conceived.
Research interests
International Art Cinema
Korean Cinema
Creative Practice Studies
Film Direction and Production
Film History
Supervisors