Thuy Tran
PhD
---
Arts and Cultural Management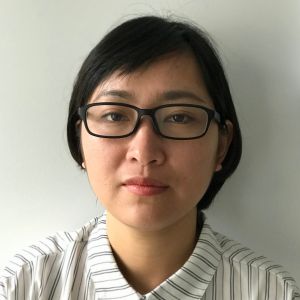 Thuy Tran is a Ph.D. candidate at the School of Culture and Communication, University of Melbourne, and the School of Arts, Languages and Cultures, University of Manchester. Her research interests include cultural and creative industries, cultural policy, policy translation, and the "travel" of ideas and concepts.
Contact:
Thesis
Creative industries, international organizations, and the global mobility of cultural policies
This research examines the emergence of cultural and creative industries (CCIs) as policy concepts in Vietnam and the role of international organizations, particularly UNESCO, in this context. It traces the processes of translating and re-narrativizing culture and creativity in the Vietnamese cultural policy, the key actors involved, and the connections they have with the global mobility of the concepts over the last thirty years. From this empirical work, the research also seeks to contribute to the further development an interdisciplinary conceptual framework of policy translation building on language studies, science and technology studies (STS), and post-colonial studies.
Research interests
Cultural and creative industries
Cultural policy
Policy translation
The "travel" of ideas and concepts
Supervisors