Classics and Archaeology is a leading program internationally for the study of the ancient world. It is home to cutting-edge research and field study undertaken by its staff, researchers and fellows
We offer a multidisciplinary and a multiethnic perspective on Graeco-Roman, Aegean, Egyptian and Near Eastern civilisations and, at the same time, emphasise their connections and interactions with each other and the wider Eurasian region in antiquity and the early middle ages.
We teach a wide variety of subjects in Classics (study of literature, philosophy, myth, art and architecture of prehistoric and classical Greece and Rome), ancient history, Archaeology, and ancient languages (Greek, Latin and Egyptian).
Our program also offers access to world-class research facilities such as the classics and archaeology collection at the Ian Potter Museum of Art
Study with us
In Classics and Archaeology, we study the past in order to understand the present. In our discipline, you can learn which classical monuments inspired the design of our Shrine of Remembrance. You'll hear about the triumphs and pitfalls of the ancient Athenian democracy, its struggles against tyranny and oligarchy, and have the opportunity to think about this history in the context of modern democracies.
You'll discover stupendous Greek, Roman, Egyptian, Aegean and Mesopotamian engineering marvels that have withstood the test of time, and awe-inspiring technological and scientific achievements from the ancient world that made modern science, medicine, philosophy, government, and philosophy of science possible. You'll also be encouraged to examine critically these legacies – and what our own enduring legacy should be.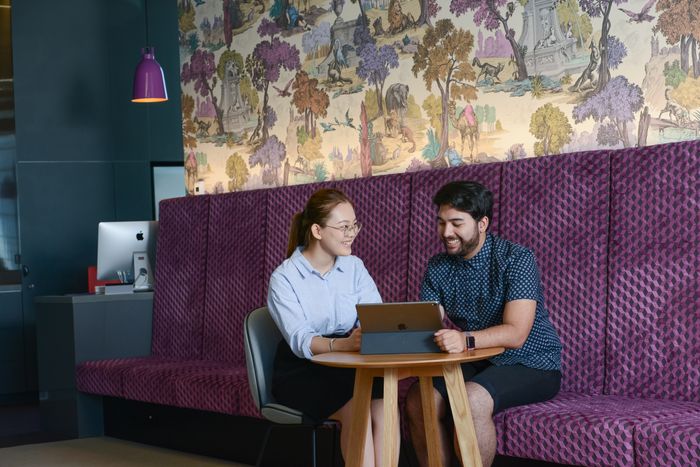 We pride ourselves on producing students who understand that history is not presented as an already perfected dish served on a platter to passive readers, but is the product of painstaking evaluation of written sources and ongoing archaeological discoveries. With the influence of the ancient Mediterranean and Near Eastern world all around us, from Hollywood blockbusters to the grid plan of the city of Melbourne, from politicians quoting Aristotle on happiness to contemporary poets who rediscover Gilgamesh and Homer, from a fake Coliseum in Las Vegas to Silicon Valley entrepreneurs championing Stoic philosophy, we aim to produce students who move beyond a superficial grasp of these cultures and have a deeper understanding of these complex civilisations.

Find out more about studying:
Making students job-ready
Our graduates leave university with robust, wide-ranging, and flexible training in writing, research, scientific skills of observation, and critical thinking. We challenge students to study difficult texts, to synthesise a range of sources of information, and to show their ability to judge the strength of divergent interpretations—and to present their conclusions in a variety of formats with an eye to a number of different audiences.
Our students are also equipped with a broad set of transferable skills, cultural literacy, and a high level of digital literacy. They learn to conduct complex data searches, receive training in field methods and material analysis, and work in a variety of digital environments.
This demanding course of study ensures that our students are job-ready for careers in areas such as (among many others) the museum sector, tertiary and secondary education, business, government, administration, and consultancy, as specialist experts and field technicians who are capable of meeting the needs of a rapidly changing economy.
Explore our research
Many of our research projects are funded by the Australian Research Council, and range from fieldwork and archaeological surveys to the development of award-winning multimedia study resources.
Explore our stories, news and events
Delve into our student profiles, research articles, academic interviews, news, events and more.
Our impact in the community
The program furthermore has a broader impact on our community through the Community Access Program, Summer Schools and the public lecture program organised by The School of Historical and Philosophical Studies, to which staff, researchers and visiting scholars regularly contribute. Secondary school communities can participate in our vibrant academic culture and the program provides support for students studying the Classics.
We regularly collaborate on a variety of lectures and events with institutions such as the Classical Association of Victoria (CAV) with whom the program is affiliated, and we ourselves directly engage with the wider community through a range of activities such as interviews, podcasts, and public presentations. As such, our program is an important pillar of Melbournian society and Australia's cultural economy.
Meet our Classics and Archaeology staff
Our academics have their unique areas of expertise and come together as a community of scholars, united by shared interests in the study of archaeology, history, prehistory, literature, ancient languages, transitional periods, architecture, colonisation and migration, historiography, ethnography, comparisons of and networks connecting ancient Eurasian civilisations, ancient ceramics, and collections and heritage management, to name a few.
Australian Archaeological Association image credit: Lake Mungo, Rueparadis / CC BY-SA