Aboriginal Child Language Acquisition Project (ACLA2)
Overview
This project will identify how well Indigenous Australian children manage the major change from a home environment, in which Standard Australian English is not the dominant code, to the school environment, in which it is the main code. This will allow us to determine whether, and to what extent, the different codes the children bring from home, and the demands made of them in the school, affect their ability to manage and fully participate in the school environment.
Chief investigators
Professor Gillian Wigglesworth (the University of Melbourne), Professor Jane Simpson (Australian National University)
Other researchers
Jill Vaughan (postdoctoral researcher), Sally Dixon (PhD student), Susan Poetsch (PhD student), Gemma Morales (PhD student)
Type
ARC Discovery Grant (2011-2015)
This project, A longitudinal study of the interaction of home and school language in two Aboriginal communities is the second phase of a longitudinal study funded by the ARC. We refer to the project as ACLA2 (the Aboriginal Child Language Acquisition project, phase 2). The first phase of the project How mixed language input affects child language development: case studies from central Australia (or ACLA1) was completed in 2007. In that study, we documented the language input provided to Indigenous children from the age of 18 months in three communities; Yakanarra in the Kimberley, Dagaragu in the Victoria River District, and Tennant Creek. In these multilingual communities children speak a range of languages; the traditional languages, Kriol, and (in Daguragu) a mixed language.
From the ACLA1 project we now have detailed information on the variety and complexity of the language situations in which Indigenous children in remote areas are being raised. More information about ACLA1 can be found on the ACLA1 project web page.
In ACLA 2 we will investigate, over four years, what happens when these children enter the formal school system. Specifically, our research questions are:
RQ1: What range of languages, and to what level of proficiency, do the children bring to school (eg Kriol, traditional language, Standard Australian English)?
RQ2: How does the full set of languages, registers and linguistic repertoires of Indigenous Australian children develop from age 5 to 9 as they move through the school system?
RQ3: During the early school years, what kinds of speech events do these children participate in, at home and in school, and which linguistic codes do they use when participating?
RQ4: To what extent are these children able to participate linguistically in the classroom?
RQ5: What are the processes for the children of second language/register acquisition, language shift, maintenance and change which may be hypothesised to result from their encounter with the different languages, the language events they participate in both at home and at school, and the language environments in which they operate?
RQ6: What are the implications of the answers to research questions 1-5 for the performance of children in the school environment?
ACLA1
About
The Aboriginal Child Language Project is funded by an Australian Research Council Discovery Grant (DP 0877762) awarded to Gillian Wigglesworth and Jane Simpson.
Indigenous children have low success rates at school, low levels of literacy and consequently low employment rates. Mastery of the language of school (Standard Australian English) is essential for doing well at school. One factor in the children's experience at school is the difference between Standard Australian English and the children's home languages. We intend to determine the significance of this factor by carefully comparing the languages the children come to school with, and their language development (production and comprehension) over four years at school. The results will provide a sound linguistic basis for developing programs to improve the literacy and school participation of Indigenous children.
Contact us
Aboriginal Child Language Project
Linguistics and Applied Linguistics
School of Languages and Linguistics
Faculty of Arts
The University of Melbourne VIC 3010
AUSTRALIA
Contact acquisition
Many children in many communities in the world grow up in communities in which the language situation is increasingly fluid, and where the acquisition of more than one language is the norm. People move between languages, depending on who they are talking to, and what they are talking about.
In language contact situations, new languages may emerge, sometimes categorisable as creoles, sometimes as mixed languages. These languages enter the repertoire of languages that speakers move between. Children growing up in such communities hear their sisters, brothers, parents and friends and relatives speak traditional languages as well as the emerging languages, and they hear people switch readily between these languages.
How children in these multilingual environments learn to talk, what languages they use, what languages they hear, and how they interact with people in such communities are what we are calling "contact acquisition".
Event
Aboriginal Child Language Acquisition workshop 2014
ACLA researchers Sally Dixon and Susan Poetsch (ANU), and Gemma Morales and Jill Vaughan (UniMelb) participated in a workshop on child language acquisition in Indigenous communities at the ANU on 31 January 2014.
Workshop at the 9th International Symposium on Bilingualism, 2013
Summary
ACLA researchers Aidan Wilson (ACLA2), Gillian Wigglesworth (ACLA1 and 2), Samantha Disbray (ACLA1), Sally Dixon (ACLA2) and Jane Simpson (ACLA1 and 2) participated in a workshop entitled "Child multilingual acquisition in remote Indigenous Australian communities" at the ISB9 in Singapore in June 2013, chaired by Carmel O'Shannessy (ACLA1).
Workshop details
Indigenous Australians have traditionally been multilingual. Before colonisation adult individuals typically spoke several traditional languages and varieties of those. Colonisation brought English and extreme social disruption. Creoles and Indigenous varieties of English developed, and the functional role of traditional languages narrowed or declined. The pressure on Indigenous language speakers in the Northern Territory of Australia (NT) to become monolingual Standard Australian English (SAE) speakers is very strong. Despite this, multilingualism and multidialectalism is very much alive in the NT. Typically, the input Indigenous children in remote communities receive is not clearly delineated in terms of interlocutor, domain, or context, because most speakers code-switch and style-shift between varieties and/or languages frequently. So children growing up in remote Indigenous communities in the NT are exposed to continua of varieties and/or languages, which interact in complex ways.
We focus on how children navigate these complex linguistic contexts, in which they seek to find and interpret systematicity in the interactions of varieties and languages spoken to and around them. In each context in focus here, children code-switch between languages and/or varieties, and create interpretations which are socially meaningful. On Bathurst Island 3–5-year-old children code-switch between Modern Tiwi, English and Kriol in socially meaningful ways. In two desert communities children learn local Indigenous varieties of English (Alyawarr English and Wumpurrarni English) and SAE. Yet there is no explicit teaching of the differences between varieties in schools. We investigate how school-aged children in the two communities recognise, analyse and produce each variety. Their perspectives of salient features of the varieties emerge, and we see how they make use of these in interactions.
Children might not merely reproduce the input they receive, but can be agents of contact-induced language change. In one desert community, code-switched input directed to children has led to the creation a new mixed code, which is now the primary variety of the children. The mixed code, Light Warlpiri, consists of elements of Warlpiri and of varieties of English and / or Kriol. We focus on the role of young children in creating morphosyntactic innovations in the auxiliary system of Light Warlpiri.
Finally, we ask how the education system responds to these complex arenas of multilingualism. A Warlpiri-English bilingual education program is evaluated according to two types of criteria – those used by government evaluators, and those described as best practice in education literature.
ALS workshop 2011
Summary
In December 2011, we ran a workshop through the Australian Linguistics Society (ALS) 42nd Annual Conference. The workshop was titled "Kids, Kriol(s) and Classrooms" and conveners were Sally Dixon (ANU), Jane Simpson (ANU), Gillian Wigglesworth (University of Melbourne) and Aidan Wilson (University of Melbourne).
Workshop details
With the Australian federal government commitment to 'close the gap' there has been greater interest at a political level in increasing the educational outcomes for Aboriginal and Torres Strait Islander children. However, simultaneously, support for bilingual programs in NT schools is at an all-time low, and it is as yet unclear what the role of languages is to play in closing the gap on education for Indigenous children.
This workshop aims to bring together researchers whose work addresses issues critical to understanding language as a variable for Indigenous children in the classroom. The focus of this workshop is Indigenous children living in remote communities who speak traditional Indigenous language(s) and/or contact language(s); therefore, children for whom the classroom is a foreign language environment (ie where there are no or few other children speaking the 'target' Standard Australian English).
In light of the recent release of the national languages curriculum shaping paper ('Draft Shape of the Australian Curriculum: Languages'), and the continued problematic implementation of NAPLAN tests throughout remote Australia, it is urgent that research which addresses these issues be shared and discussed, so that we may continue to apply pressure for evidence-based policy making at every level of government.
Languages
Alyawarr
Alyawarr is the main language spoken by the older people at Murray Downs. It is an Arandic language spoken by approximately 1500 people in around 15 communities. Speakers of Alyawarr are often also competent in other Arandic languages, as well as other Aboriginal languages, Kriol, varieties of Aboriginal English and Standard Australian English.
Arrernte
Arrernte is a Central Australian language, and belongs to the Arandic subgroup of Pama-Nyungan languages. It has approximately 2000 speakers, who recognise Central, Eastern, Western, Northern and Southern dialects. Ltyentye Apurte is associated with the Eastern dialect, though speakers of other dialects and other Aboriginal languages live there too. People also speak standard and other varieties of English. Central and Eastern Arrernte are mutually intelligible, and have comprehensive grammatical descriptions (Henderson, 1998; Wilkins, 1989), a technical dictionary (Henderson & Dobson, 1994), a learner's guide (Green, 2005) and picture dictionary (Broad, 2008).
Kriol
Kriol is a English-based creole spoken throughout the northern parts of Australia. Kriol retains significant regional variation, the result of its early development at several separate sites, particularly the Roper River Mission and the cattle stations of the Kimberley. Today, Kriol continues to spread and merge, and is the first language for many thousands of Aboriginal people.
At Murray Downs the younger people speak a variety of Kriol or possibly a new mixed language. Over the course of this research, comparisons will be made to the Kriol spoken in other parts of the country and to emergent mixed languages to further clarify the status of the variety developing at Murray Downs.
Modern Tiwi
Tiwi is the language spoken by the Tiwi Islanders. It differs from mainland Australian languages to such a degree that it was considered to be an isolate – a language that lacks any relatives. Recent improvements in historical linguistic techniques however, indicate that Tiwi may be related to the Gunwinyguan family – one of Australia's largest family of languages extending from western Arnhem Land through to Katherine.
Since the founding of the Roman Catholic Mission on Bathurst Island, Tiwi has undergone significant changes to the language. These changes were so severe that it is now considered a different language – Modern Tiwi. Tiwi children grow up with Modern Tiwi and learn it as their first language. In addition, they learn English in school, and most Tiwi adults are fluent in both Tiwi and English.
People
Main investigators
Gillian Wigglesworth
Linguistics and Applied Linguistics, School of Languages and Linguistics, the University of Melbourne
Gillian Wigglesworth received her PhD in 1993 from La Trobe University with a thesis entitled "Investigating children's cognitive and linguistic development through narrative". From 1992 to 1994 she worked at the University of Melbourne in the Department of Applied Linguistics and the Language Testing Research Centre, where she focussed particularly on the development of oral language assessments. She worked in the Department of Linguistics at Macquarie University from 1995-2001 where she was coordinator of the applied linguistics postgraduate programs. From 2000-2001 she was also a member of the Adult Migrant English Program Research Centre research staff. She returned to the University of Melbourne in 2001. Her research interests include first and second language acquisition, language testing and evaluation and bilingualism, using both quantitative and qualitative approaches to data collection and analysis.
Jane Simpson
Chair of Indigenous Linguistics, Head of School of Language Studies, ANU College of Arts and Social Science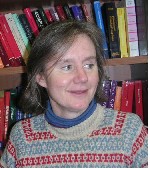 Professor Jane Simpson has worked on one of the languages in the study, Warumungu, since 1979, and have been involved in language maintenance work in the Tennant Creek area. She has also studied historical records to determine the development of pidgins in different parts of Australia.
Professor Simpson became involved in the project, partly because she wanted to find out more about the conditions that favour maintenance of traditional languages, but also because she want to understand the ways in which learners reinterpret the data they hear in producing creoles and new mixed languages.
Postdoctoral researcher
Jill Vaughan
The University of Melbourne
Jill began working on the ACLA2 project in 2014 and will collect data for the project in 2014 and 2015. She also works on other research in the field of sociolinguistics, focusing on language ideology and the social meanings of language use in both the Indigenous and migrant languages of Australia.
Jill completed her undergraduate studies at the University of Melbourne, and wrote her Honours thesis on syntactic variation in Australian English. Her doctoral research took a multi-sited ethnographic approach to investigating the social meanings of Irish-language use in Ireland and the Irish diaspora. Jill also teaches undergraduate courses at the University of Melbourne and co-coordinates the Australian Computational and Linguistic Olympiad (OzCLO) for high school students in Victoria.
PhD students
Sally Dixon
The University of Sydney
Sally completed undergraduate studies in Linguistics and Psychology at the University of NSW, with an honours thesis investigating language planning in the Torres Strait. She has also completed a Graduate Certificate in Language Endangerment Studies at Monash University. Sally is enrolled as a PhD student at the University of Sydney, and her project will investigate how Aboriginal children are acquiring code-switching behaviour as part of their multilingual development.
Sally worked at Wangka Maya Pilbara Aboriginal Language Centre from 2006-2008. In her role as community linguist she helped develop community language resources, as well as undertaking language documentation and description work. Prior to that she worked in the Philippines in an Indigenous Education NGO, helping to structure the multilingual curriculum and make multilingual resources for the schools.
Susan is enrolled as a part-time PhD student at the Australian National University, and her research is on morpho-syntactic features of children's language in home and school contexts. A number of parents and Arrernte teachers are working with her on recording and transcribing. They have a deep interest in their children's language development and education. Susan works in the Faculty of Education and Social Work at the University of Sydney as a lecturer in Indigenous languages education. She has a BA., DipEd(Macquarie), Grad.Dip.(TEFL)(Sydney) and MA (Applied Linguistics)(Sydney).
Gemma Morales
The University of Melbourne
Master of Arts student
Aidan Wilson
The University of Melbourne
Aidan recently submitted his Masters (Research) thesis at the University of Melbourne. He grew up in Sydney and earned a Bachelor of Liberal Arts with honours in Linguistics in 2006 at the University of Sydney.
His honours thesis investigated some aspects of the syntax of verb constructions in Wagiman, a Gunwinyguan language from the Katherine region. His Masters thesis investigated aspects of the verb morphology of Traditional Tiwi, a highly polysynthetic language originally spoken on the Tiwi Islands, 80 kilometres north of Darwin.
Aidan also works as an archivist at the Pacific and Regional Archive of Digital Sources
Publications
ACLA2 publications
Hurst, P., Wigglesworth, G. and Wilson, A. "Multilingual behaviour of Tiwi children in an early educational context." Poster to be presented at the American Association for Applied Linguistics (AAAL) conference, Portland, Oregon, 2014
Wigglesworth, G. "Ecology, Equity and Ethics in Education in Aboriginal Australia." Paper to be presented at the American Association for Applied Linguistics (AAAL) conference, Portland, Oregon, 2014
Loakes, D., Moses, K., Wigglesworth, G., Simpson, J. and Billington, R. "Children's language input: A study of a remote multilingual Indigenous Australian community," in Multilingua 32(5), 2013, pp. 683-711
Wigglesworth, G., Billington, R., and Loakes, D. "Creole Speakers and Standard Language Education," in Language and Linguistics Compass 7(7), 2013, pp. 388-397
Loakes, D., Moses, K., Simpson, J. and Wigglesworth, G. "Developing tests for the assessment of traditional language skill: A case study in an Indigenous Australian community," in Language Assessment Quarterly 9(3). Lawrence Erlbaum Associates, 2012, pp. 311-330
Wigglesworth, G., Simpson, J. and Loakes, D. "NAPLAN language assessments for Indigenous children in remote communities: issues and problems," in Australian Review of Applied Linguistics Vol 34 (3), 2011, pp. 320-343
Full paper available is available on the National Library of Australia website.
Loakes, D., Moses, K., Wigglesworth, G.and Simpson, J.Speaker age and language choice in child-directed speech in a multilingual Australian Indigenous community." Poster presented at the 12th International Congress for the Study of Child Language (IASCL), Université du Québec à Montréal (UQÀM): Montreal Canada, 2011. Poster available (875kb pdf)
Wigglesworth, G. and Loakes, D."Researching Child Language in Indigneous Australia: An ACLA2 Progress Report." Paper presented at Research Seminars Program - Languages and Linguistics, Dec 11. The University of Melbourne, 2009. Researching child language (380kb pdf)
Wigglesworth, G. "Assessing children's comprehension of indigenous languages." Paper presented at the American Association for Applied Linguistics Conference March 21-24: Denver, Colorado, 2009. Assessing children's comprehension (380kb pdf)
Wigglesworth, G. and Simpson, J. "NAPLAN language assessments for Indigenous children in remote communities: issues and problems." Paper presented at the National Symposium on Assessing English as a Second/Other Language in the Australian Context 20 - 21 February, University of New South Wales, 2009. NAPLAN language assessments (1.13Mb pdf)
Related publications from ACLA2 researchers
Dixon, Sally. "Educational failure or success: Aboriginal children's non-standard English utterances," in Australian Review of Applied Linguistics 36(3), 2013
Dixon, S. and Deak, E. "The Language Centre as a language revitalisation strategy: a case study from Wangka Maya PALC," in Hobson, J., Lowe,K., Poetsch, S. and Walsh, M.(eds.,). Re-awakening languages: Theory and practice in the revitalisation of Australia's Indigenous languages, 2010
Simpson, J., Caffery, J. and McConvell, P. Gaps in Australia's indigenous language policy: dismantling bilingual education in the Northern Territory Canberra: Aboriginal Studies Press, 2009
Disbray, S. "Story-telling Styles: a study of adult-child interactions in Tennant Creek," in Simpson, J. and Wigglesworth, G. (eds.,). Children's Language and Multilingualism. London, New York: Continuum International Publishing Group, 2008, pp. 45-65
Morrison, B. and Disbray, S. "Warumungu children and language in Tennant Creek. Warra wiltaniappendi = Strengthening languages." Proceedings of the Inaugural Indigenous Languages Conference (ILC) 2007, Adelaide, Australia, 2008, pp. 107-111
Disbray, S. and Simpson, J. "The expression of possession in Wumpurrarni English, Tennant Creek," in Monash Working Papers in Linguistics 4(2), 2005, pp. 65-86
Video newsletter
Disbray, S. and Meakins, F. Talking with kids. The University of Melbourne. [accessible video publication of research findings developed with, and distributed to Aboriginal communities and NT Dept of Education and Training] 2005
ACLA1 PhD theses
Disbray, S. More than one way to catch a frog: Children's discourse in a contact setting. Unpublished PhD dissertation,the University of Melbourne, 2009. Available online on University Library Minerva Access website.
Meakins, F. Case-marking in contact: the development and function of case morphology in Gurindji Kriol, an Australian mixed language. Unpublished PhD dissertation, the University of Melbourne, 2007. Available through the University of Melbourne Library catalogue.
Moses, K. Do dinosaurs hug in the Kimberley? The use of questions by Aboriginal caregivers and children in the Kimberley Unpublished PhD dissertation, the University of Melbourne, 2009. Available through the University of Melbourne Library catalogue.
Recent ACLA1 publications (from 2008 onwards - see ACLA1 site for earlier work)
Disbray, S. and Wigglesworth, G. "Variability in children's language input in three communities in Aboriginal Australia," in Robinson, G., Goodnow, J., Katz, I. and Eickelkamp, U. (eds.,). Contexts of child development: Culture, policy and intervention. Alice Springs, Charles Darwin University Press, 2008.
Simpson, J. and Wigglesworth, G. Children's language and multilingualism: Indigenous language use at home and school. London: Continuum International Press, 2008
Regions
Murray Downs (Sally Dixon)
Murray Downs/Ipmangker is a small community of around 80 people 175 kms south of Tennant Creek. It is traditionally in Kaytetye country, and current residents come from Alyawarr and Keytetye roots. In the early station days many of the older residents and their families worked at Murray Downs station. The men drilled bores, built fences and managed the cattle. The women worked as domestics for the station owner and attended to life at the camp. Today Murray Downs community is still situated within the station grounds.There is a small primary school which is administered as part of the Barkly Group School.
Tiwi Islands (Aidan Wilson)
The Tiwi Islands are Bathurst Island and Melville Island, situated about 80km north of Darwin in the Arafura sea. They are home to the Tiwi people, who number around 2000 and speak a common indigenous language. The Tiwi community is most highly concentrated in Wurrumiyanga (formerly Nguiu) on the south-eastern tip of Bathurst Island, near the mouth of the Apsley Strait which separates the islands. The town was founded in the 1910s as a Roman Catholic Mission and a catholic presence is still very strong today.
A satellite image of the islands can be seen the Google Maps website.
Ltyentye Apurte (Susan Poetsch)
Ltyentye Apurte (Santa Teresa) is a community 80km south-east of Alice Springs with a population of approximately 650. It was established in its current location in 1952 as a Catholic mission. It is a vibrant community with a number of facilities and activities. It has community health & well-being services, a store, community hall, swimming pool, art centre, a range of sports facilities, active church attendance and participation, and a church-supported craft centre and second-hand clothing store. The school has an enrolment of 145 students from pre-school to Year 10, and 35 staff members, the majority of them Arrernte.