French Wine Culture
Analysing wine as a product of regional, national and international geopolitics, Associate Professor Jacqueline Dutton shows that wine is so much more than fermented grape juice, especially for the French.
Associate Professor Jacqueline Dutton uses interdisciplinary approaches (cultural, historical, textual, ethnographic, sociological, geopolitical, economic, sensory) to examine critically the role of French wine culture in global paradigms of wine productions and consumption.
Her current book project on the cultural history of Bordeaux, Burgundy and Champagne demonstrates that wars, religion, trade, colonisation, individual characters and personal connections are just as important as geography in making these wine regions the international icons they are today.
Recent publications include Wine, Terroir, Utopia: Making New Worlds (2019) where she brings together world-renowned scholars to consider the relationship between the products, places and dreams that shape winemaking practices, and proposes her own version of the 'Four Pillars of Utopian Wine'.
Her contributions to the field have attracted invitations to speak at the Cité du Vin in Bordeaux, the Rencontres du Clos Vougeot, and she will open the Academy of Wine Business Research conference in Dijon with a plenary panel on marketing terroir in July 2021.
She is working with a global team of editors to produce a key reference text for Routledge, the Wine and Culture Handbook (forthcoming 2021), and with partners at the University of Burgundy, the Maison des Sciences de l'Homme, Dijon and the UNESCO Chair of Cultures and Traditions of Wine on the CONVEXT project, digitising historical resources for winemaking cultures and practices.
Associate Professor Dutton's research and partnerships inform her teaching and industry connections. She organised the Symposium of Australian Gastronomy in 2016, collaborates with the Melbourne Food & Wine Festival , and teaches Wines of the World with internationally respected author and wine writer Max Allen.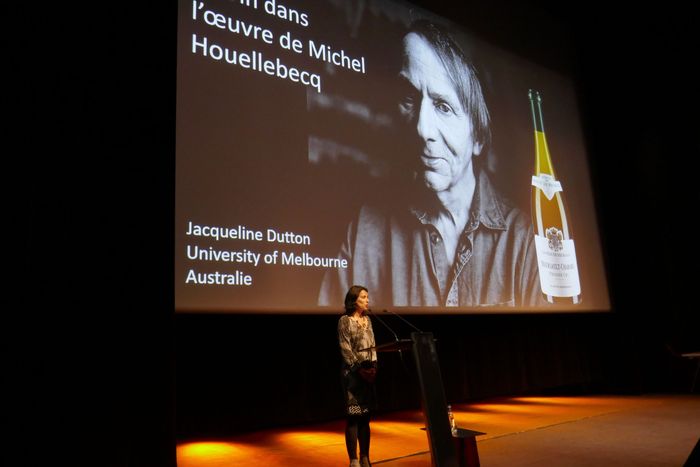 Project details
Sponsor
Research partners
Convex project
University of Burgundy
Maison des Sciences de l'Homme – Dijon
UNESCO Chair of Cultures and Traditions of Wine
Project team members
Associate Professor Jacqueline Dutton (University of Melbourne)
Olivier Jacquet (UNESCO Chair of Cultures and Traditions of Wine)
Serge Wolikow (University of Burgundy)
Contact