Our program offers opportunities to study and undertake independent research projects with innovative scholars working in areas such as Hispanic food studies, Spanish and Latin American cinema, Latin American popular culture studies, and research with Indigenous and Afro-Latin communities.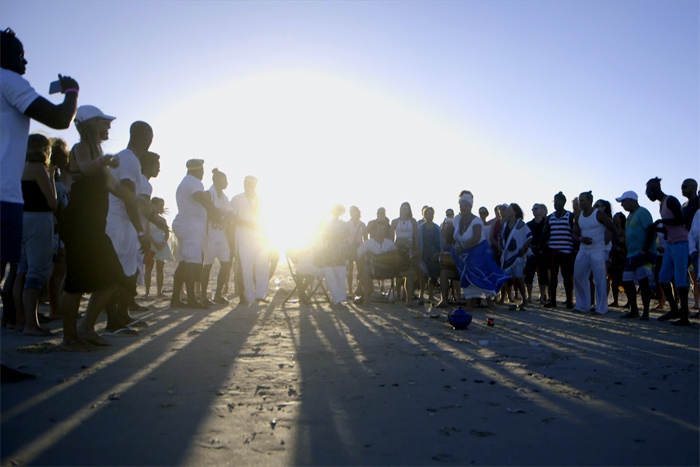 Beyond sound disciplinary skills, students will also develop and enhance critical workplace skills. These include intercultural competency interacting with the Spanish-speaking communities in Australia and abroad.
Our innovative elective Languages at Work offers students an additional opportunity to engage with industry collaborators in target-language communities in Australia.
Study with us
Study Spanish, from beginners to advanced, with our innovative scholars who work in areas such as Hispanic food studies, Spanish and Latin American cinema, Latin American popular culture studies and translation.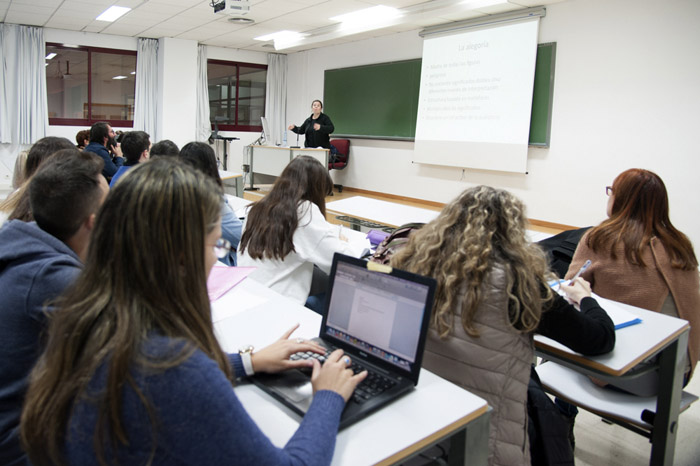 Explore our study resources
In addition to developing language and cultural skills, students in our programs also benefit from:
Developing practical workplace skills, such as teamwork, information literacy and cultural competency, as part of our Work-Integrated Learning approach
Taking part in our mentoring program where beginner students gain knowledge, advice and support from more advanced students, and more advanced students gain leadership, oral and presentation skills
Networking with visiting members of the Hispanic Community – including academics, artists and business professionals – who they can partner with in our subject, Languages at Work
Maintaining a learning journey ePortfolio to critically self-assess achievement, spot shortcomings and identify development opportunities.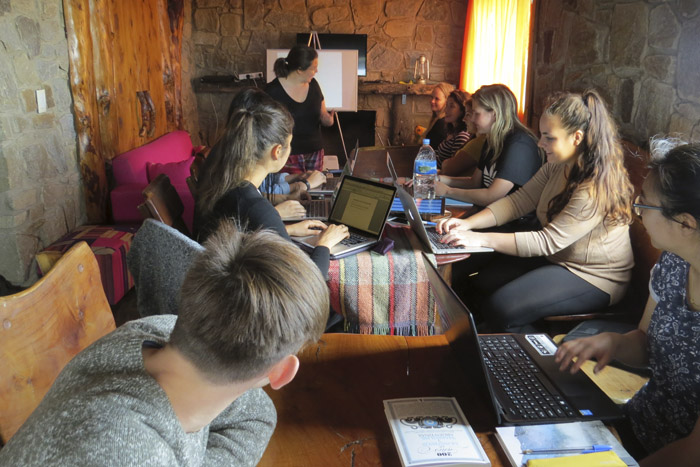 Undertake part of your studies overseas
Students can undertake exchange and study abroad options at the below universities and as part our two overseas subjects, Tales of Muslim Spain and Experiencing Foodscapes: Italy and Spain.
Spain: University of Barcelona, University of Granada, University of Salamanca , The Autonomous University of Barcelona, Autonomous University of Madrid, ESADE Business School and IE Business School
Mexico: University of Guadalajara; Monterrey Tech in Cuernavaca; Campus Mexico City Mexico State: Monterrey, Puebla, Querétaro , and Santa Fe.
Chile: University of Chile, Technical University of Federico Santa Maria and Pontifical Catholic University of Chile
Argentina: Pontifical Catholic University of Argentina
Brazil: University of São Paulo
Colombia: University of the Andes
SLAS Community Engagement
We run a highly popular program of research and cultural events, including an annual Latin American Film Festival (in collaboration with Latin American embassies), a Public Lecture program (in collaboration with Instituto Cervantes), a Spanish Research Day (in collaboration with other universities in Melbourne), and podcasts hosted by Lara Anderson and Adrian Hearn.
Students connect with the community as part of their course work, visits to the NGV, senior students work with the art educator. Students in Languages at Work can do industry work with partners, such as Aborígens – Local Food Insiders and the Latin American Film Festival.

Yoruba Heritage Virtual Tour
Take the Yoruba Heritage Virtual Tour. The tour was produced by Ms. Bosede Adetifa of the Yoruba Association of Victoria in partnership with Prof. Adrian Hearn, who is mentoring her Fellowship with the Melbourne Social Equity Institute.

Direct Aid Project in Cuba
Learn about Prof Adrian Hearn's Direct Aid projects in Cuba and Brazil. Funded by the Australian government's Department of Foreign Affairs and Trade (DFAT), the projects are supporting the cultivation of medicinal plants linked with Afro-Latin and Indigenous ancestries.
Meet our Spanish and Latin American Studies staff
Our academics are leading teachers, researchers and industry professionals.