Philosophy deals with the most fundamental aspects of reality and value. Every area of inquiry and endeavour generates philosophical problems.
Overview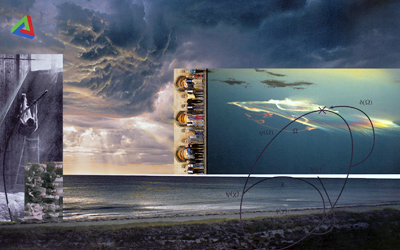 Philosophy has been taught at the University of Melbourne ever since its foundation in 1853. The Boyce Gibson Chair of Philosophy, founded in 1886, is the oldest chair of philosophy in Australia. Over the years, the program has produced many undergraduates and graduates who have gone on to have a major impact on philosophy, people such as David Armstrong, Frank Jackson, Peter Singer, and Mark Johnston, as well as many who have gone on to distinguish themselves in the arts, government, and other areas of public life.
The program is now a major player on the world scene in philosophy. Some of its current strengths are in philosophical logic and philosophy of language and in all areas of ethics, including metaethics, moral psychology, political philosophy and applied ethics. The philosophy program offers graduate research degrees at both the Master of Arts (Master of Arts (Thesis Only) and Master of Arts (Advanced Seminar and Shorter Thesis)) and Doctor of Philosophy (Arts) levels.
Philosophical research at the University of Melbourne is supported in part by the Barry Taylor and David Lewis Philosophy Fund, established memory of Melbourne Associate Professor Barry Taylor and Princeton Professor David K. Lewis. The most influential metaphysician of the 20th century, David Lewis was a regular visitor in the philosophy program at the University of Melbourne and a valued contributor to its intellectual life for over twenty years. Barry Taylor was a distinguished philosopher of language who used linguistic and epistemological tools to argue against Lewis-style metaphysical realism. Their strong friendship and philosophical disagreements enlivened the work of both. The philosophy program hosts an annual series of public lectures in honour of a remarkable philosophical friendship.
"What is philosophy? Philosophy involves the critical examination of big questions. Foundational questions about the nature of the world and our place in it." Dr Laura Schroeter, Lecturer in Philosophy
Study
Undergraduate
Graduate Certificates and Diplomas
Graduate coursework
Graduate research