Language Testing Research Centre

Faculty of Arts
Welcome to the Language Testing Research Centre. Please take some time to browse our site to familiarise yourselves with our academic achievements and professional services. We work closely with many organisations both in Australia and internationally.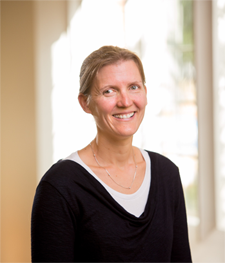 Established in 1990, the Language Testing Research Centre (LTRC) at The University of Melbourne has become an international leader in research and development in language assessment and language program evaluation.
The LTRC comprises a team of internationally renowned researchers in language assessment and language program evaluation. The Centre work focuses around research and validation of language tests, test development, consultancies and industry linkages. The Centre also owns a variety of language tests which can be licenced for use by external clients. Other focus areas of the Centre include training in language assessment through regular workshops for both teachers and researchers; supervision of Masters and PhD students and chairing the Assessment Research Group run in the School of Languages and Linguistics. The Centre also currently co-edits the regional language testing journal Papers in Language Testing and Assessment: an international journal of the Association for Language Testing and Assessment Australia and New Zealand.
Subscribe to our news and events updates
The Language Testing Research Centre (LTRC) runs workshops on language assessment on topics relevant to client needs. LTRC staff teach into the Professional Certificate in Language Assessment and the Master of Applied Linguistics program and are actively involved in supervising graduate students.
The Language Testing Research Centre (LTRC) works with clients to develop new language tests that are tailored to their specific needs or to evaluate assessment tools and frameworks that are currently in use. It also offers a number of ready-made tests via online and offline platforms.
The Language Testing Research Centre (LTRC) has established links with educational institutions and assessment agencies in many countries including Japan, China, Chile, Hong Kong, Korea, Singapore, New Zealand, UK and US. Consultancies undertaken for these agencies include research on high stakes admissions tests such as the International English Language Testing System (IELTS) and Test of English as a Foreign Language (TOEFL), test development and analysis, assessor training and professional development.
The Language Testing Research Centre (LTRC) has built an international reputation for its prolific research (both commissioned and grant-funded) on the assessment of language proficiency in the context of migration, as well as in various educational and workplace contexts. It has a strong record of publication in both peer-reviewed academic journals and other outlets. The LTRC is also active in mentoring graduate students in language testing through thesis supervision, studentships and via a regular seminar series on language testing and assessment for Doctor of Philosophy (Arts) students and staff.